I spent the 4th of July 3-day weekend and the following week doing 2 coats of polyurethane on the cabinets, doors and drawers. It really shouldn't have taken that long but it was so disgustingly hot here that I could only work on it for about an hour early each morning before it was too hot and the poly was drying as I was brushing it on. (There also may or may not have been an incident where I accidentally knocked over an entire can of oil-based poly onto the kitchen floor but I don't want to talk about that - I still haven't quite recovered from that horrifying fiasco.) Refinishing cabinets is pretty tedious work and I know this sounds ridiculous but the day I finished that last coat of poly was one of the best days of my life!
I found this picture I took right after the cabinet doors were sanded - this is my workshop dungeon where I spent countless hours working on those doors and drawers: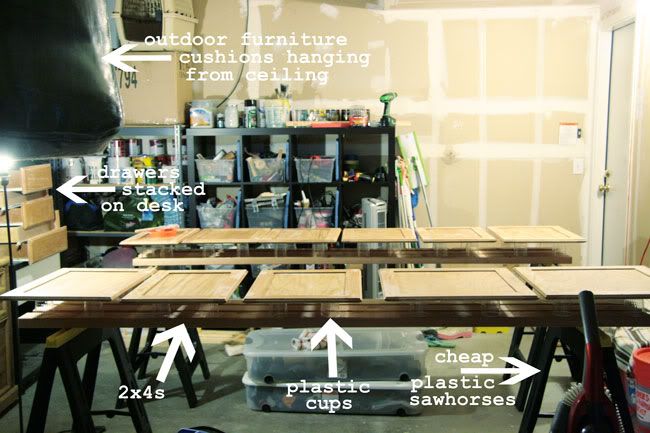 (Embarrassing sidenote: we have never parked in our garage - its been a state of chaos ever since we moved in. Maybe this fall/winter we'll get a handle on it. Maybe.)
After letting the poly cure for a couple days we put the doors and drawers back.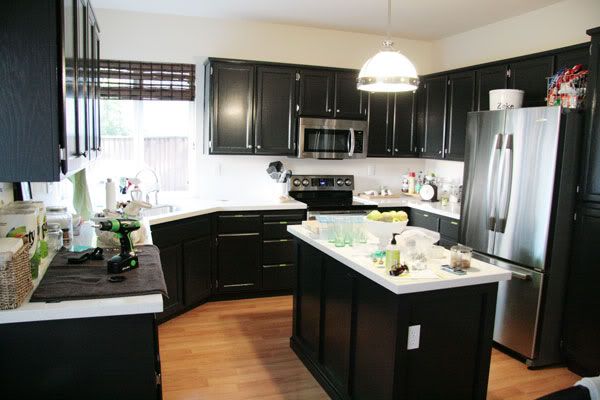 It was so nice to have the cabinet contents hidden behind closed doors again. We also loved having our silverware back in its drawer after using this system for over a month: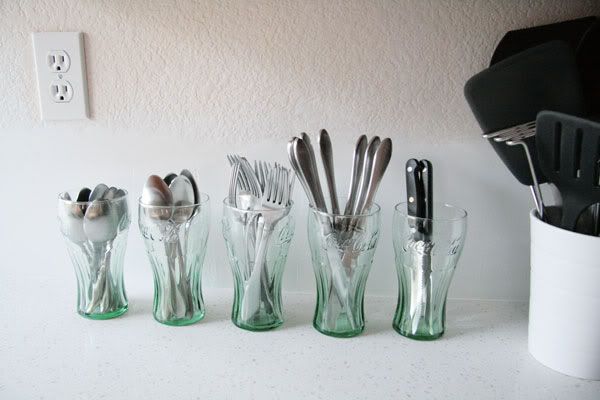 Although it was convenient having everything out on the counter, I am rather clumsy so I was always worried I would break one of the glasses.
Here's a closeup shot before hardware: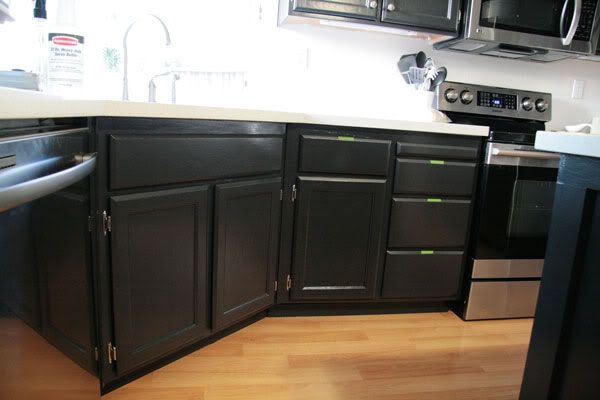 And after: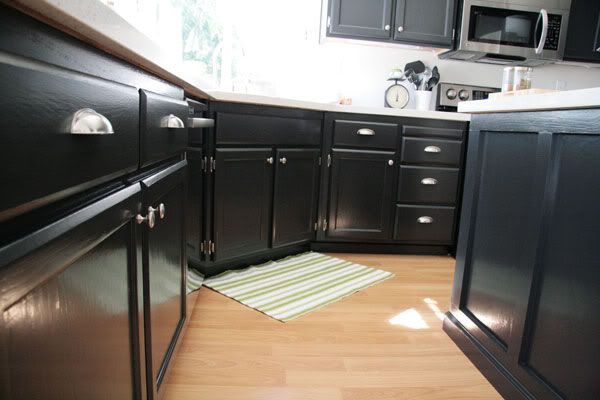 We used simple knobs on the doors, and cup pulls on the drawers. I love them - they are like jewelry for the kitchen! We also replaced all the hinges - the original ones were brass so we switched to satin nickel to match the knobs and pulls.
Even though we still had to tile the backsplash I couldn't resist putting everything back on the counters so we could have our kitchen back to normal for a while.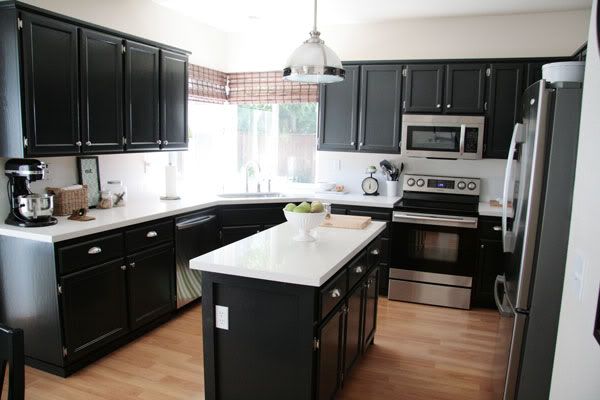 I think I need to bring in some more color - I love the black and white but it could probably do with a little pizazz.
Last weekend we finished installing the backsplash tile. It was our first tiling job ever and we were really nervous. At first there was a little trial and error (okay a LOT of trial and error) but after that we picked up the pace. Here's a sneak peak of one area (still needs to be grouted):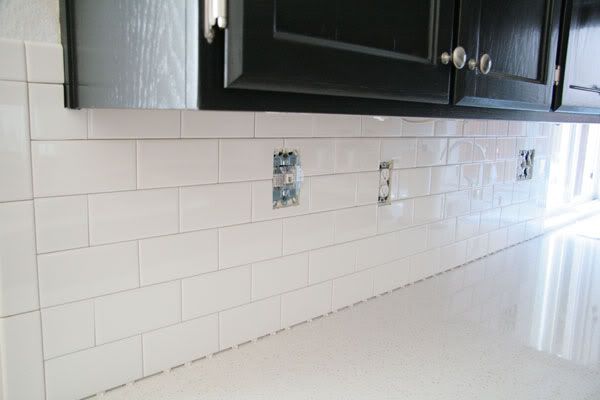 Still to do:
*Grout the tile (hopefully today)
*Get plywood for under stove - right now it sits about 1/2 an inch lower than the counters and we want to bring it up to the countertop height
*Touch up paint around the sides of the backsplash
*Bring in some more color