I didn't do a whole lot of Christmas decorating this year, and I've left it to the very last minute to post photos, but better late than never right?
This year I wanted a change from the berry garlands on the staircase so I got some fake greenery and dressed it up with ornaments and snowflakes (although I think it could have done with a little more color).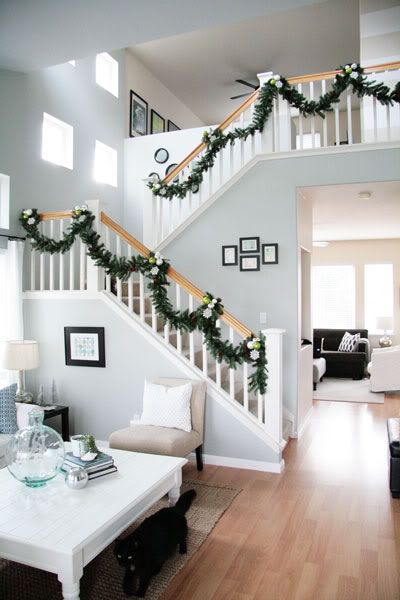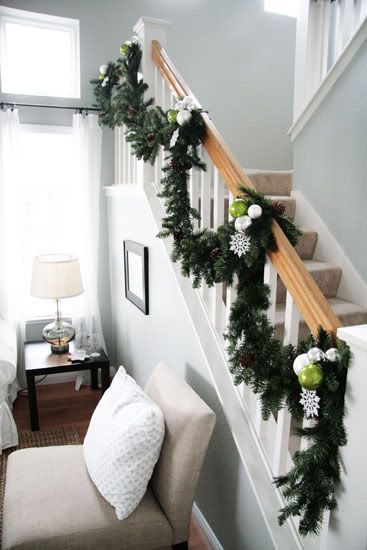 The area behind the sink got a little sprucing.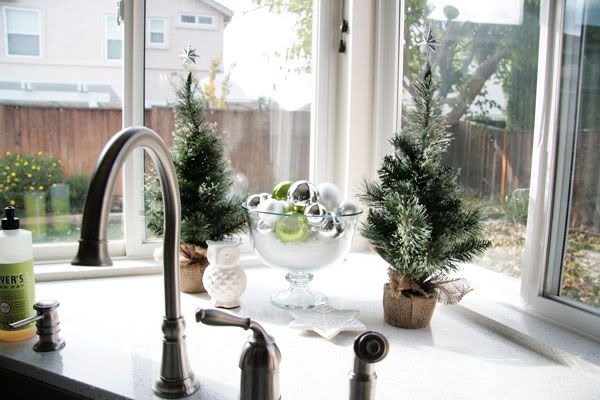 Silver, green and white on the dining table.
Photobombers :-)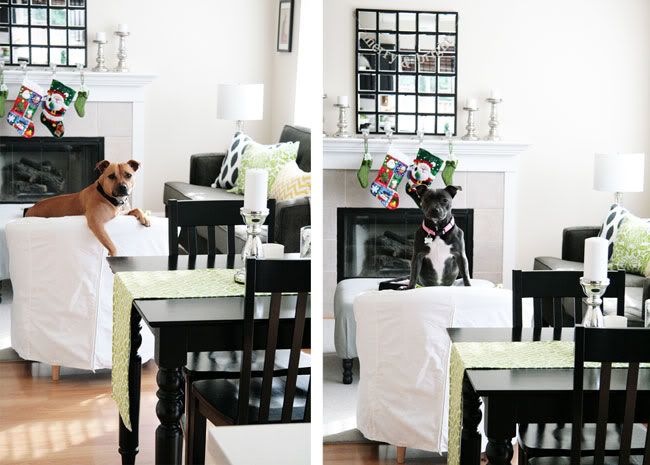 A simple mantle (no stockings for the cats this year).
This year's ornament. I thought the mixer was super cute and we finished the kitchen this year so it represents 2011 well.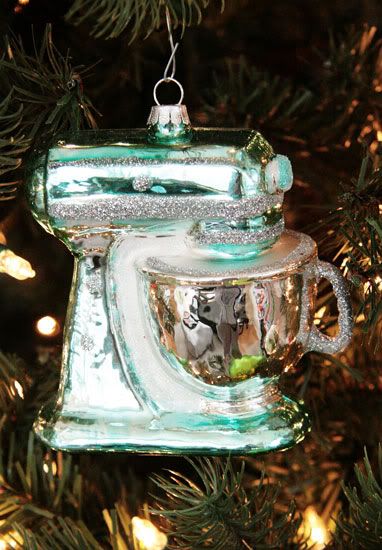 The tree is always my favorite Christmas decoration. I can't wait until the day its filled with the special ornaments we pick out each year.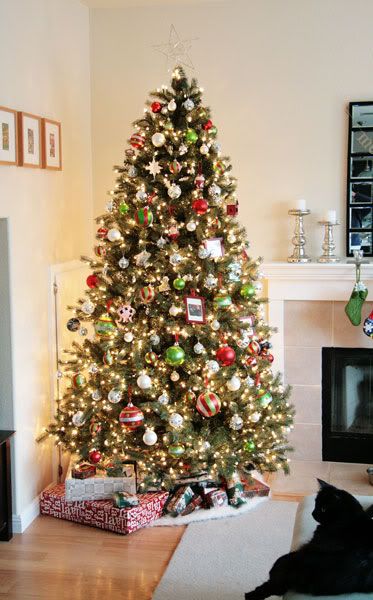 My view from the sofa.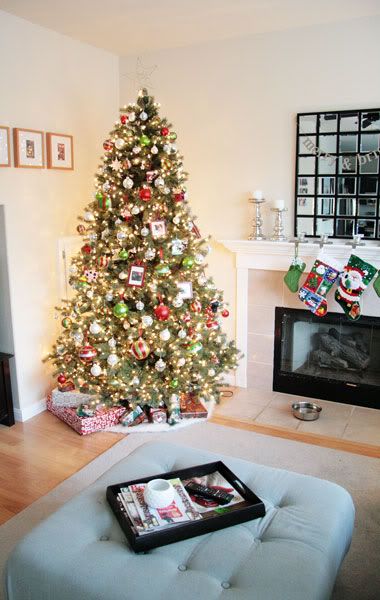 Waiting for Santa :-)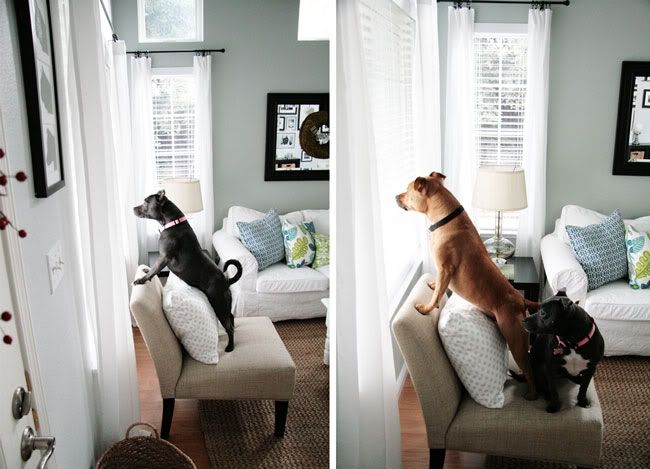 Hope everyone has a very Merry Christmas!