In my last post the sink area looked a bit sad and faucet-less.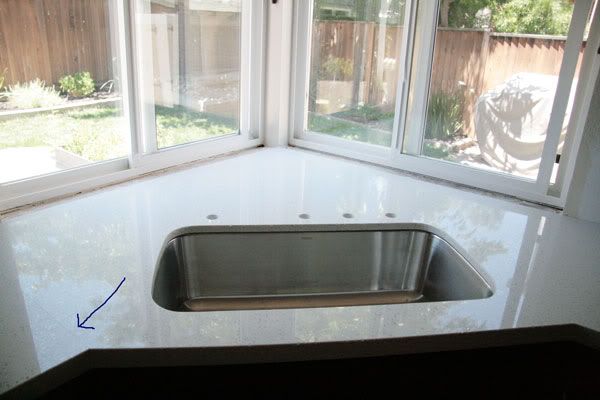 Here it is after the plumber left: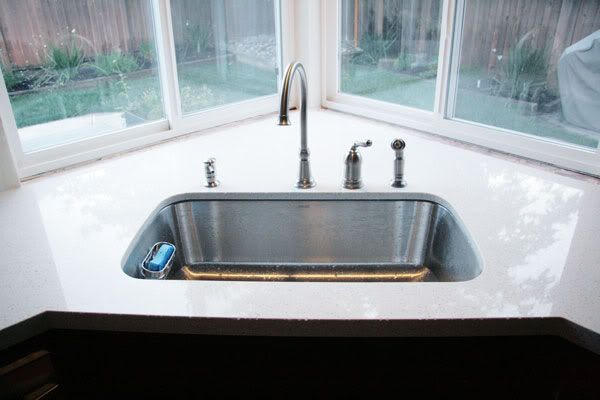 We thought about reconnecting all the plumbing ourselves but after getting a quote we decided we would let the professional do it - for some reason we thought it would be a lot more expensive than it actually was. Plus knowing our luck we'd do something wrong and wake up in the morning to a massive leak! :-)
Most states don't require a dishwasher air gap anymore but California still does. We didn't want one so we just put a soap dispenser in the hole and if/when we sell the house we can take the soap dispenser out and have the air gap installed.
Just for fun, here is a gallon of milk in the sink for scale. It really is a trough!
This past Wednesday the windowsills were installed. Its so nice not to have those big gaps along the windows anymore.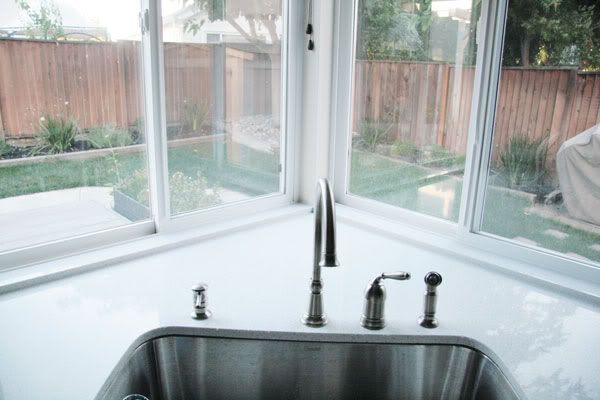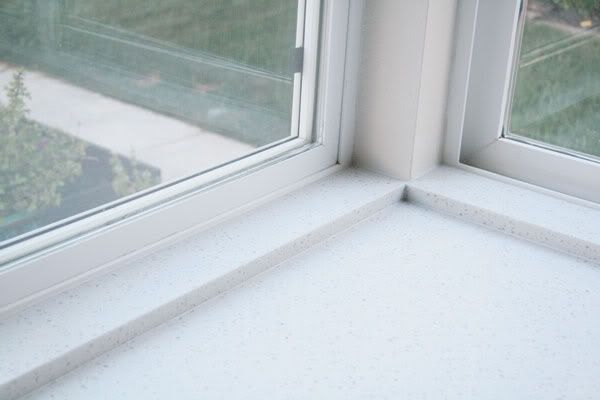 We are very happy with how the sills came out. We were worried it might look a bit weird but it blends in quite well.
As you can see in the pic below our old tile counters had a thicker base and flowed right up to the window. Geez I really don't miss that small sink. Nor do I miss the "view" outside - a ratty deck partition and overgrown bush.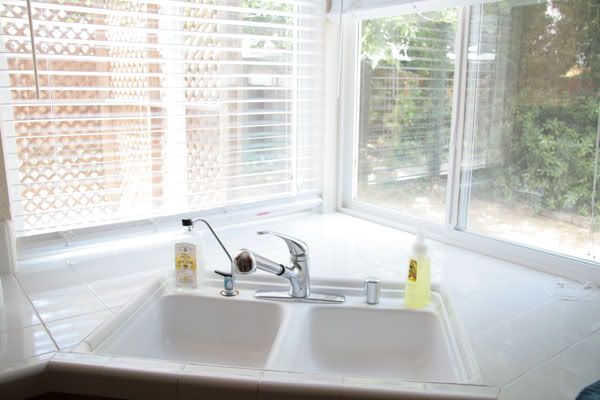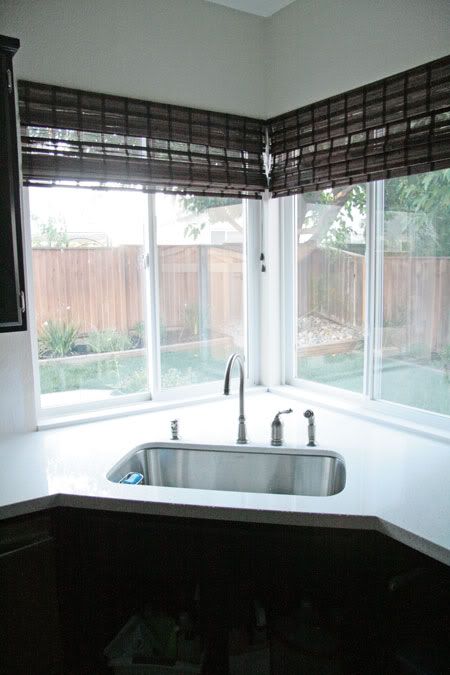 This is so much better!
I made some progress this week on the doors and drawers so hopefully they will be ready to go back in the kitchen by next weekend. Then we just have to do the backsplash and we'll be done. Can't wait!