There was some delay with the countertop fabrication process so we didn't get our countertops until today.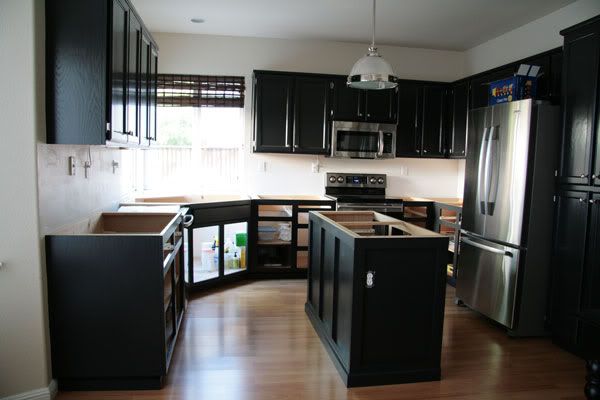 This is how things looked this morning before the guys got here. Over the weekend we switched the white faux wood blinds to bamboo shades because we thought a natural texture would look better with all the black and white.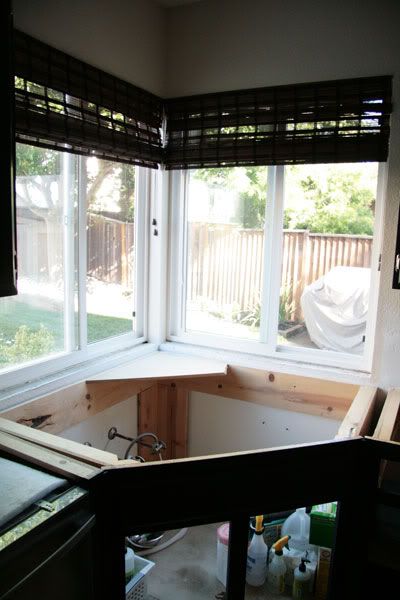 You cant see it that well in this photo but there is a little ledge / window sill along the windows. Our old tile counters were super thick and the tile went all the way to the window - we didn't realize this until we ripped the tile counters out. The new counter stops in line with that ledge so are having sills made out of quartz - hopefully it looks okay. Our other choice was to tile that area and we thought that would look weird.
Here are the pretty counters installed! I love how shiny and seamless it is - I don't miss all the grout lines one bit!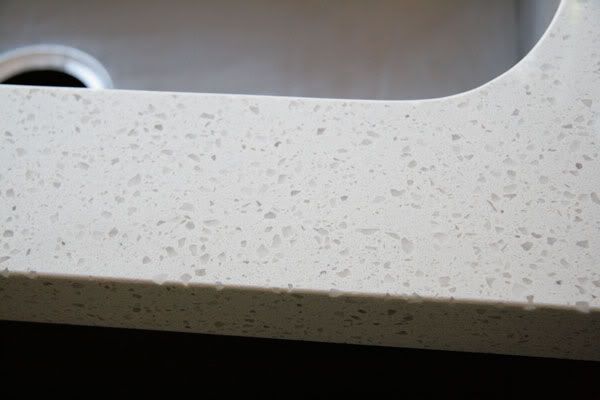 A detail shot of the pattern. Don't worry, those aren't chips along the edge - they are clear pieces of quartz.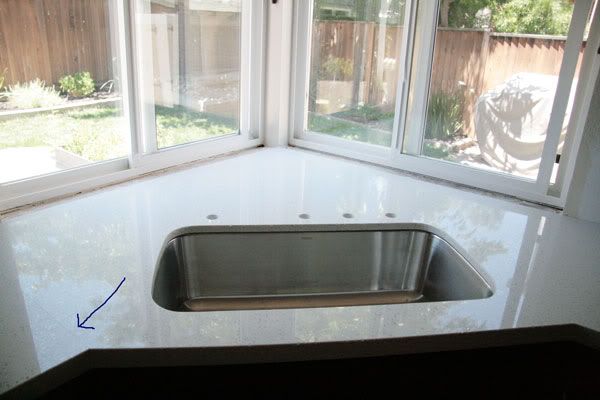 We love the huge sink! We have been calling it a trough! I put that arrow in so you can see the 1 seam we have. Its not too noticeable. When I got the quote from Home Depot they told me we would have to have 3 seams and their quote was $1k higher - glad we shopped around!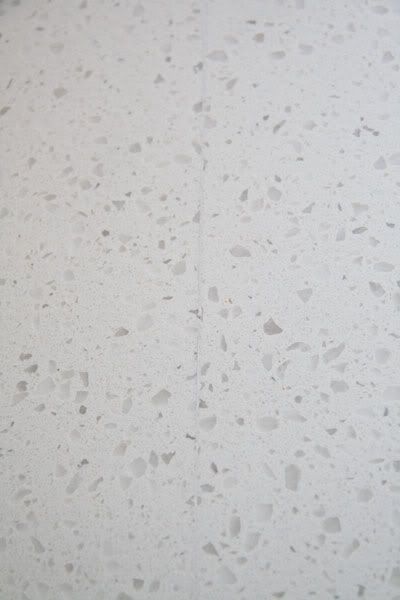 A closeup of the seam.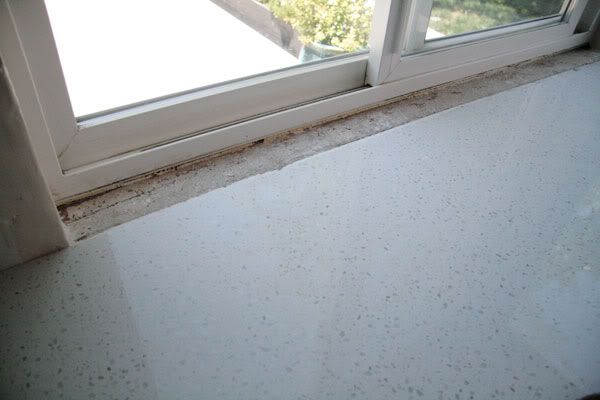 Where the window sill is
supposed
to be. Unfortunately when the guys got here they realized the pieces that are supposed to go there didn't make it onto the truck. I was a bit bummed but they say they will come back within a week to install them.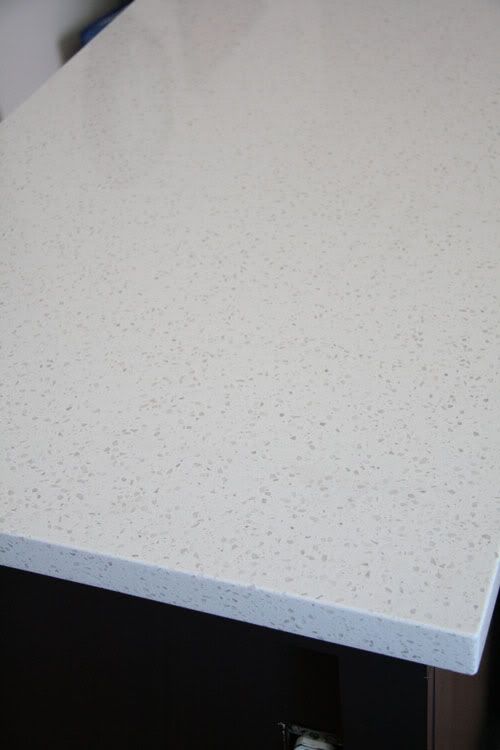 And finally, a shot of the delicious slab on the island. Because we added some trim to the island and the counter overhangs slightly, the countertop is now 4.5 inches longer and 4 inches wider. It doesn't sound like it would make a big difference but the whole island feels much more substantial.
The plumber came this evening and installed the faucet and connected the under sink plumbing etc. but I haven't taken any photos yet. I'll get to that soon!