Since I don't have any kitchen updates to share I thought I would post some photos of our dog-children.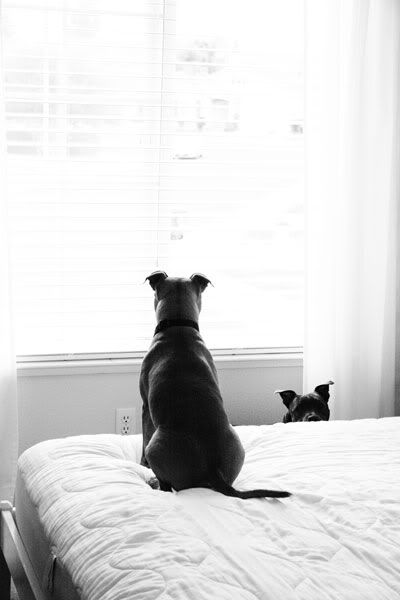 I found them in the guest room one afternoon, staring out the window. So cute.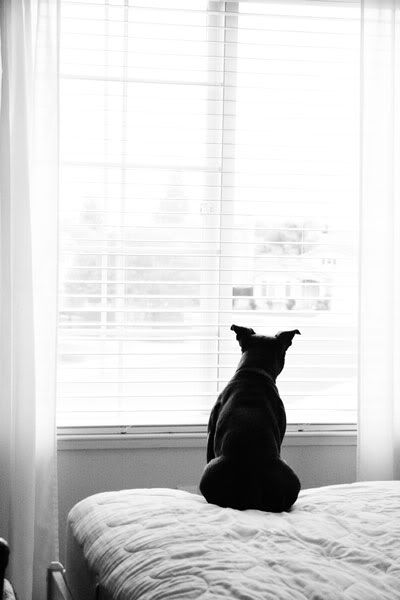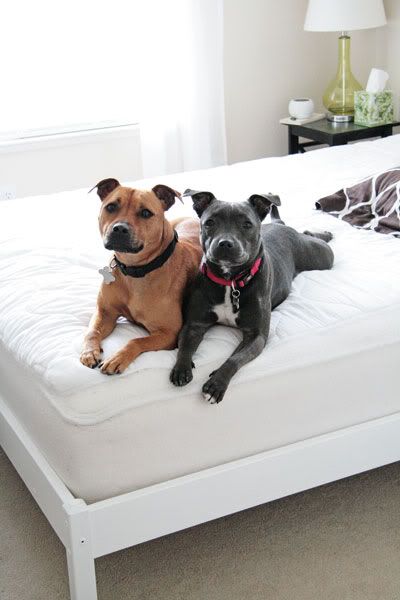 You'd think this photo was posed, but they were actually lying like that on their own!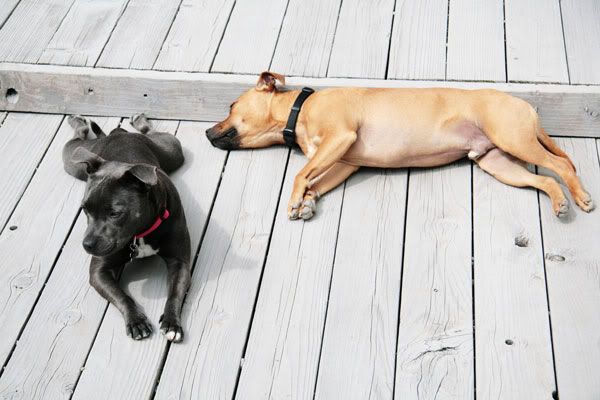 This is a common scene when we're working in the yard. Bored to death.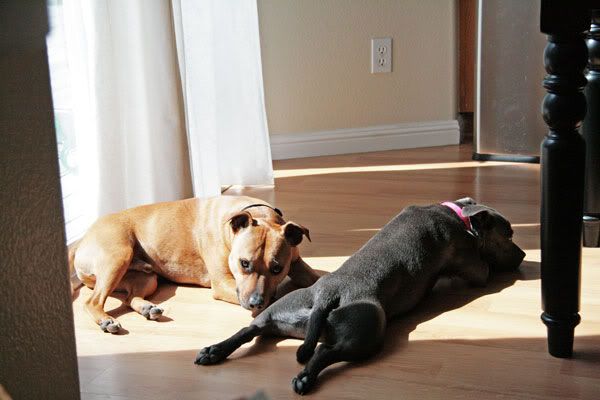 Again, bored.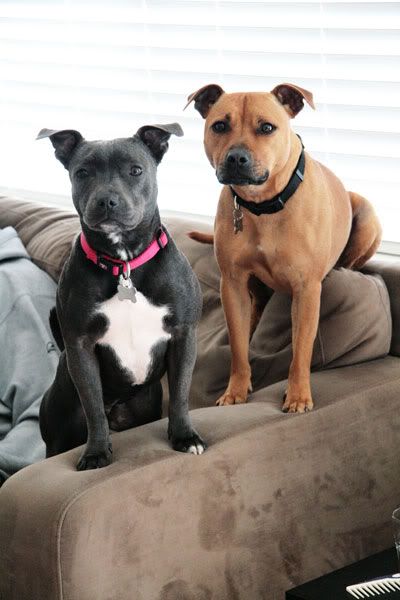 I'm not sure why Zeke decided to sit on the back of the couch. Of course, before reprimanding him I had to take a photo.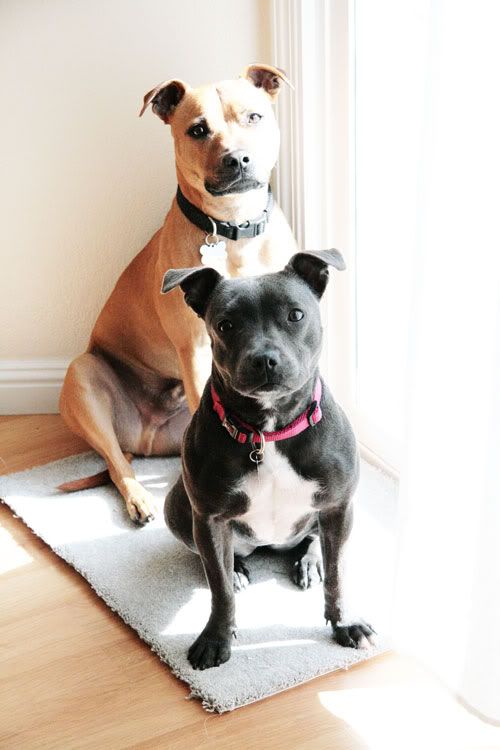 Waiting to go outside.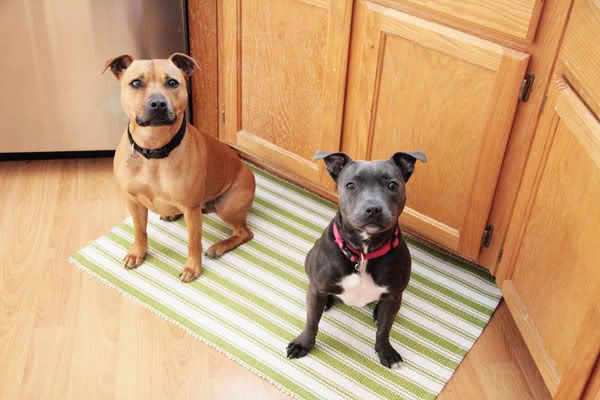 Watching us cook, hoping for scraps.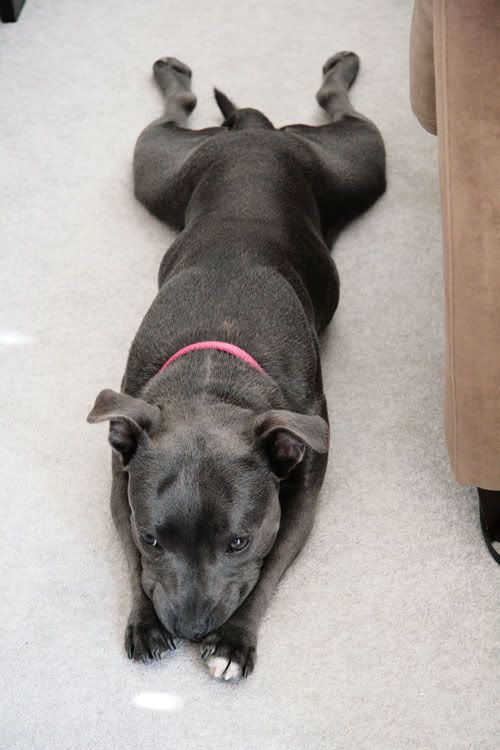 Froggie.
What would we do without these little dears in our life? :-)