Finally about 2 weeks later the sunflowers started poking through the soil! We were so excited because a couple of my friends planted sunflower seeds and nothing came up.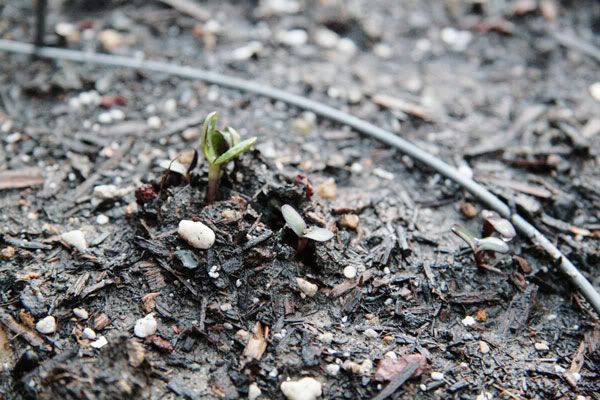 This baby bell pepper was so cute. (Fast forward a couple months and the pepper started rotting while it was growing so we didn't get to eat it - oh well.)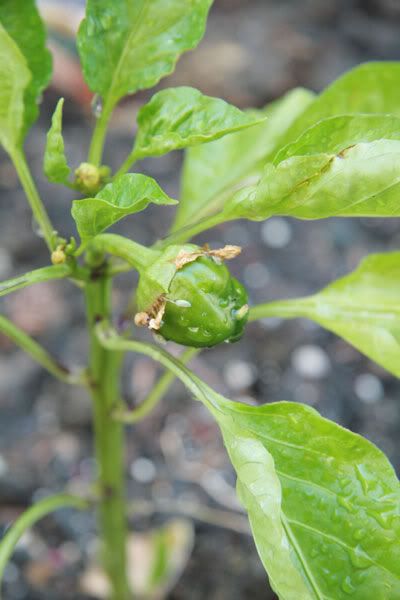 Then disaster struck! Its usually pretty warm and dry in May but this year we got a ton of rain and the squash plants didn't like it. Bit by bit they started looking like this: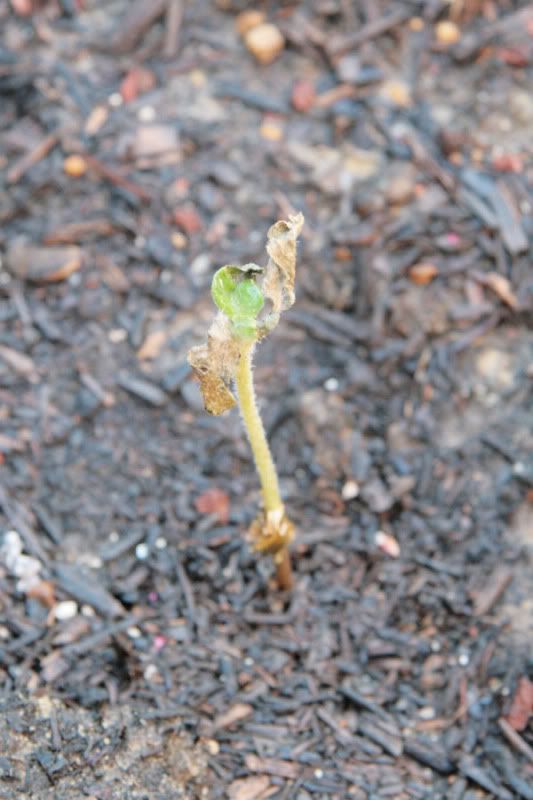 They were actually getting smaller instead of bigger. A few died but finally in June they started to perk up. We still have yet to harvest any squash but some are getting close to being ready. I love summer squash and we buy some at the farmers' market every week but I cant wait to eat the ones from our own garden.
The tomato plants didn't seem to mind the rain at all and grew like crazy. We now have a tomato jungle!
Once they start getting fruit the hardest part is waiting for them to ripen. Tomatoes are one of my favorite things to eat but I am very particular about them - they have to be juicy and flavorful and you just cant find good ones in the winter so I usually skip them completely. By the time spring/summer comes around I am dying for them and I find myself checking the green fruit every day looking for signs of ripeness. Josh has also become quite the tomato aficionado so between the 2 of us the tomato plants are closely monitored.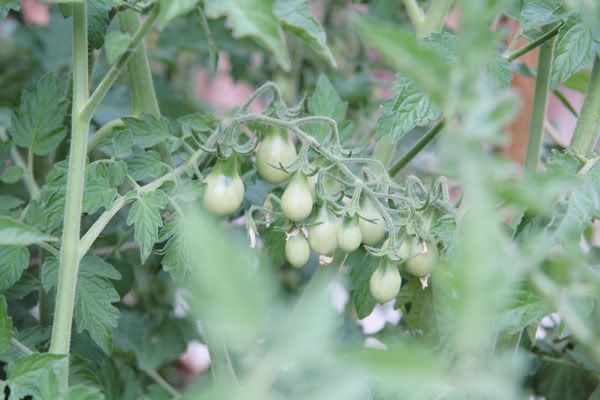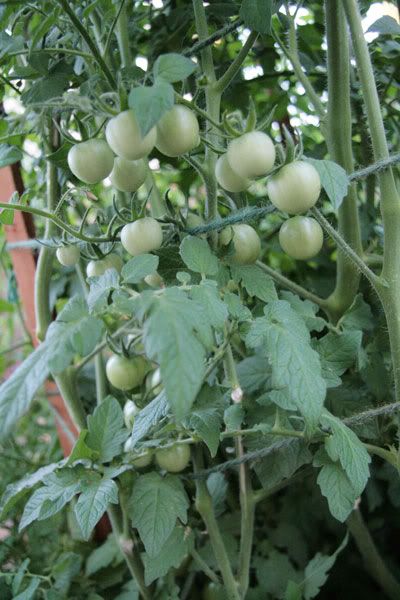 Earlier this month they finally started getting ripe - picking a cherry tomato off the vine and eating it while its still warm from the sun is one of the best things ever!!!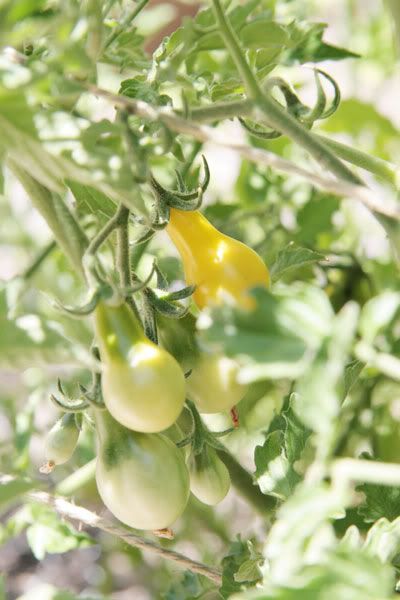 These are the brandywines (an heirloom variety) - they are a little slower than the cherry tomatoes but worth the wait.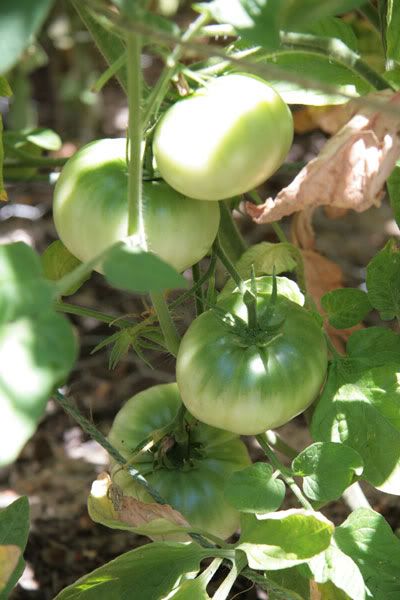 We get a plateful of cherry tomatoes every couple of days now.
One of the plants has these teeny tiny tomatoes that taste good but are a pain to pick.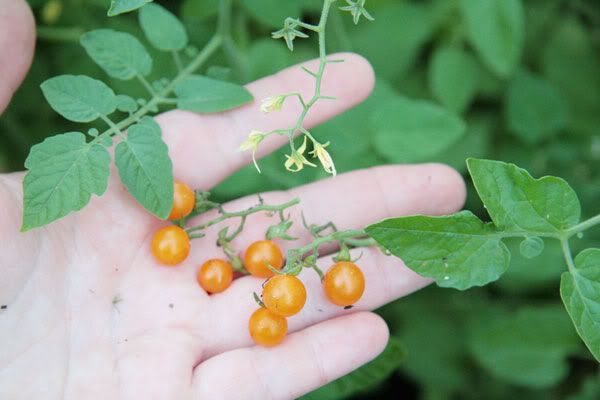 The dogs LOVE tomatoes so we usually just pick a few for them when we're outside.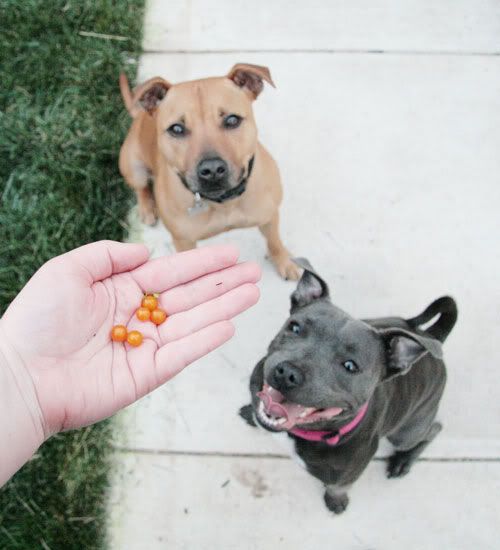 I made the mistake of showing Zeke where they come from and now he keeps shoving his snout into the bush and picking his own!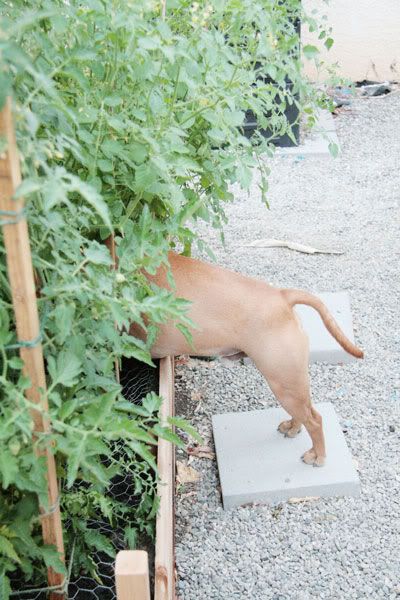 The sunflowers are doing well. The back row are giant sunflowers and in front of them are some ornamentals.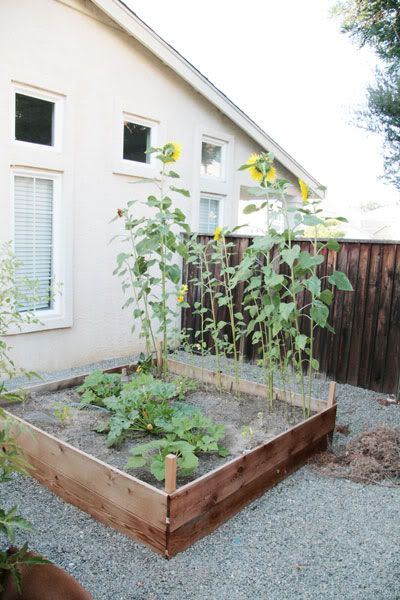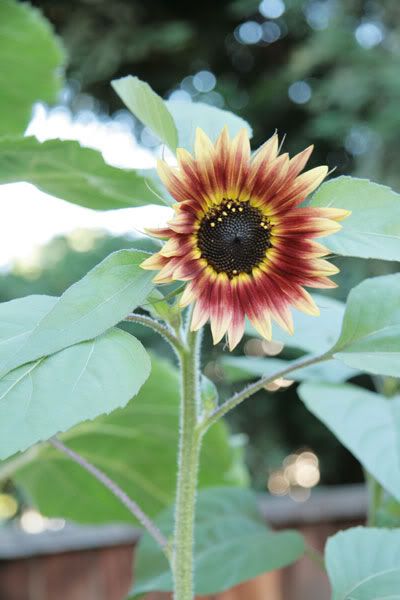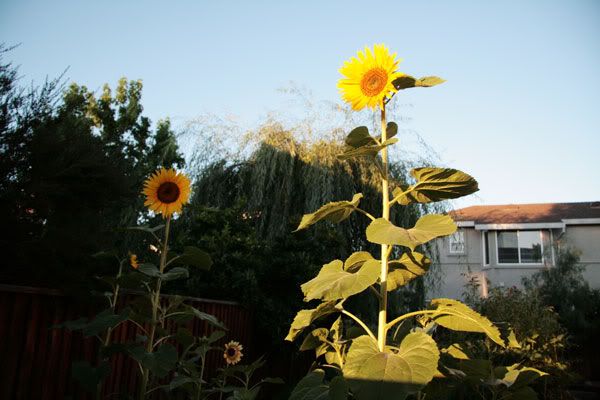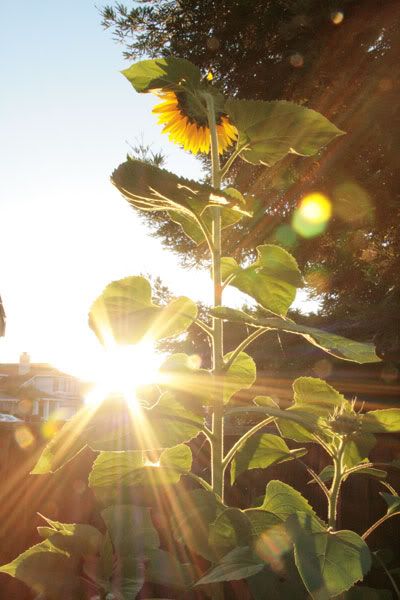 Hopefully they are attracting bees and other pollinating insects to our garden!
Well I think that's enough on the subject of our vegetable garden. Happy Gardening!