With the 90 degree weather we've been having lately I was starting to think Fall would never come. The tree in our back yard has started dropping its leaves and although its a little annoying to rake them, seeing them on the ground means we've made it through the hot summer and cooler weather is on its way.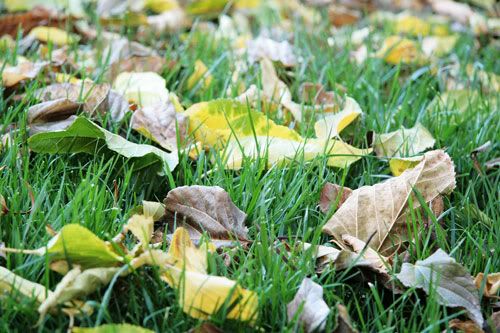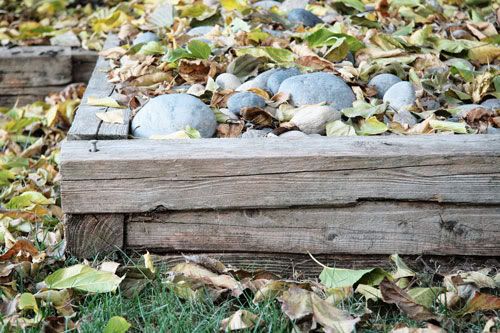 Today really felt like fall - we woke up to overcast skies and this afternoon it rained! The last time it rained here was the beginning of May so it was a nice change from blue sunny skies.
One good thing about the prolonged summer heat is the extended growing season. The Farmers' Market still has tomatoes and zucchini so I decided to make ratatouille. We are so lucky to be able to buy delicious locally grown produce for cheaper than you can get it in the grocery store.
The ratatouille recipe I followed took 2 hours and 45 minutes to make and it was absolutely delicious! If it wasn't so time consuming I would make it more often.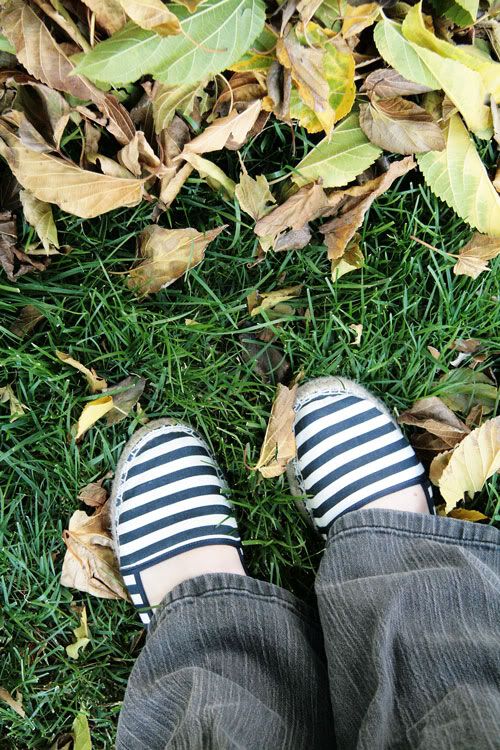 These are my current favorite shoes - I got them for $4 on clearance at Target. They are just plain cotton with a rope sole - perfect for transitioning from flip flops to winter shoes. I wore them to work the other day and one person asked me if I was going yachting and someone else thought they reminded them of "where's Waldo?" - I suppose they do both have a point.
And finally, since the dogs appear in just about every post I thought I would post this photo from a few weeks ago. I had a bad cold and was taking a nap on the couch ... and apparently the pets were tired too.