I took these photos back in August and forgot to post them. Josh seldom lets me take photos of him so I was amazed that he agreed to be in a few with the dogs.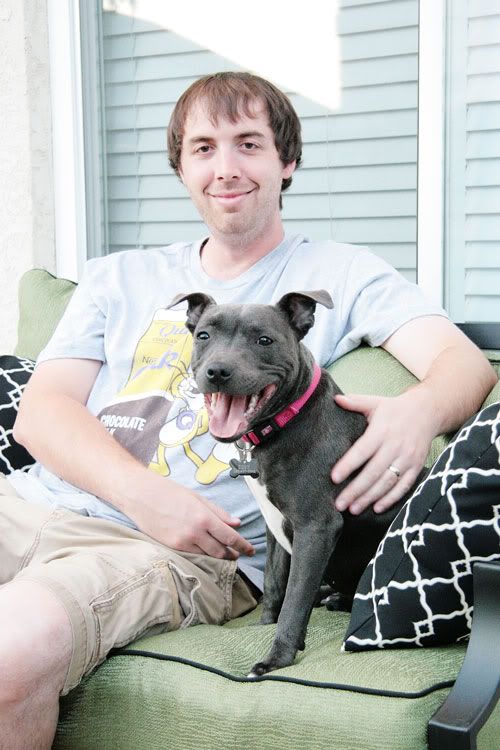 Smiley girl!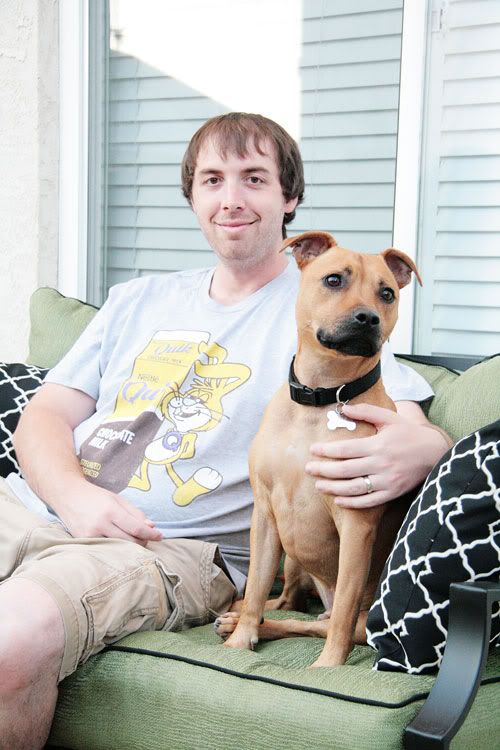 Handsome boys!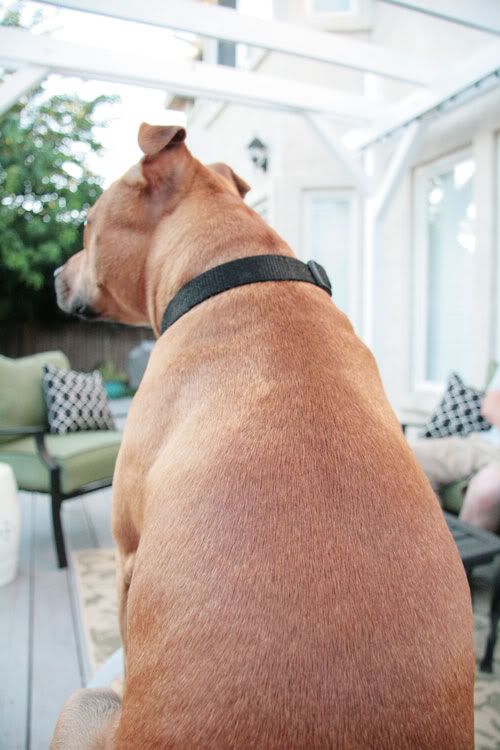 Sometimes Zeke likes to be a lap dog which slightly obscures my view ...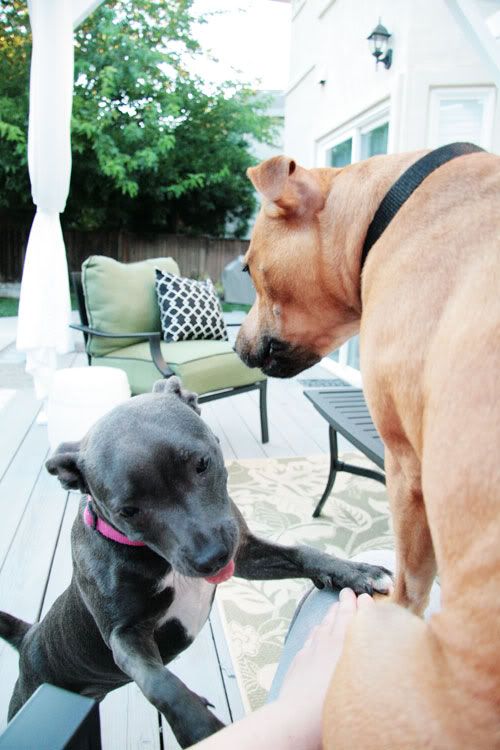 Zoey never wants to sit on our laps but whenever Zeke climbs up all of a sudden she wants to come up too. She's a brat!
She couldn't figure out how to get up so instead she just panted her stinky dog breath in my face. Lucky me! Seriously though - how adorable is that little face???