... and the african irises are finally blooming (and being snacked on by bugs).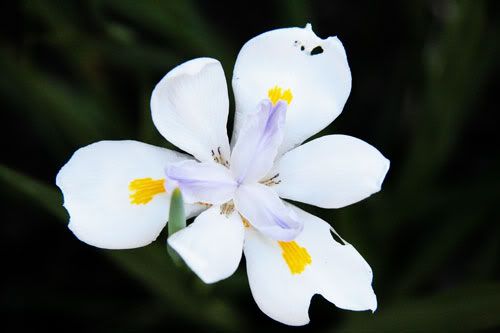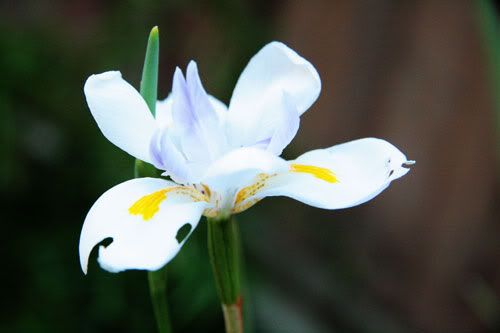 ... we had our first good harvest from our tomato garden. Up until this point we've just been picking a cherry tomato every couple of days but today we picked fruit from 6 different plants! I've seen some weird looking heirlooms but that one on the right is the craziest one ever. It was also the most delicious of the bunch :-)
... I came home from work early today because Josh and I had a date with this guy: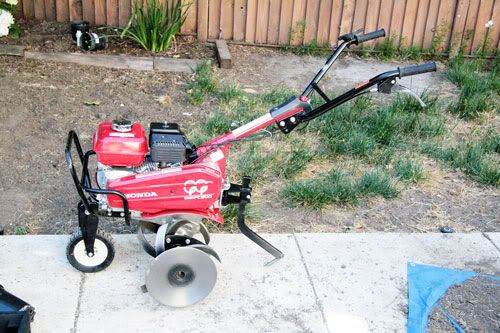 We have been working in the back yard on and off all year and the next phase is replacing that dirt and raggedly grass/weed combo with new sod. Hopefully all goes well!