Okay maybe backyard farming is a stretch but we do have a tomato garden that's doing quite well!
The previous owners of our house covered most of the backyard with gravel and the large area on the side of our house looks like this:
Nice huh?!
We thought we could use up some of that space by building planters and starting a vegetable garden. Initially I planned on growing a variety of veggies but I got a little over-excited at the HUGE selection of tomato seedlings at the local garden center and bought so many that we didn't have space for anything else! Next year we'll build a few more planters and grow some other goodies.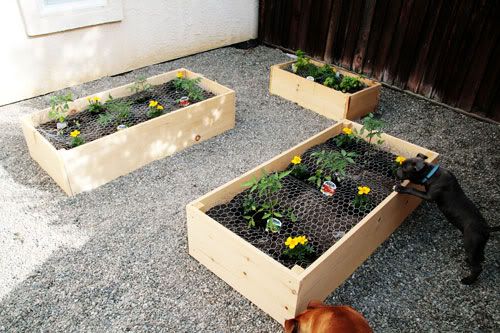 As usual the dogs had to check things out :-)
The neighbor's cat likes to use our yard as a litter box so we had to put chicken wire over the soil to deter it from leaving 'gifts' among our plants.
We moved our compost bin from the other side of the house over to the vegetable garden side - lugging wheelbarrow loads of compost from one side of the house to the other wasn't much fun so having it right by the beds will be much better when we top the beds up next spring.
This is earlier this month - they are so tall! They grew much higher than the top of the cage so I had to stake them - the short stakes are 5 feet and the taller ones are 6 feet - I had no idea they would get that tall! My dad is a master gardener so I am following his technique where you pull a lot of the leaves off to encourage the plant to produce more fruit and so far its working. Plus they are much easier to take care of with less leaves.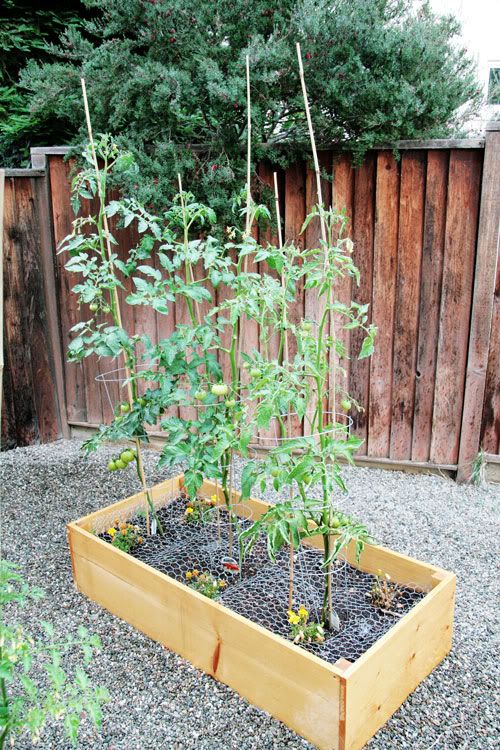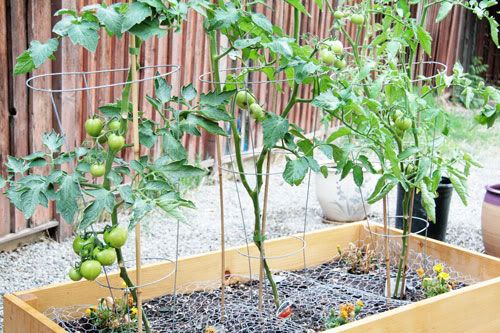 A bunch of little tomato seedlings sprung from the soil - probably from tomato scraps we threw in the compost bin during the winter. I pulled a few out and planted them in pots and they are doing well. I was so excited about these surprise plants! We don't know what variety they are but they are just starting to produce fruit so we'll know soon enough.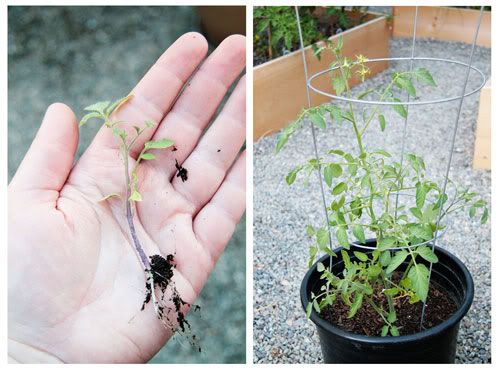 As much as I enjoy growing and eating them, I LOVE to take photos of the pretty shapes and colors so here are a few (probably too many) of my favorites ...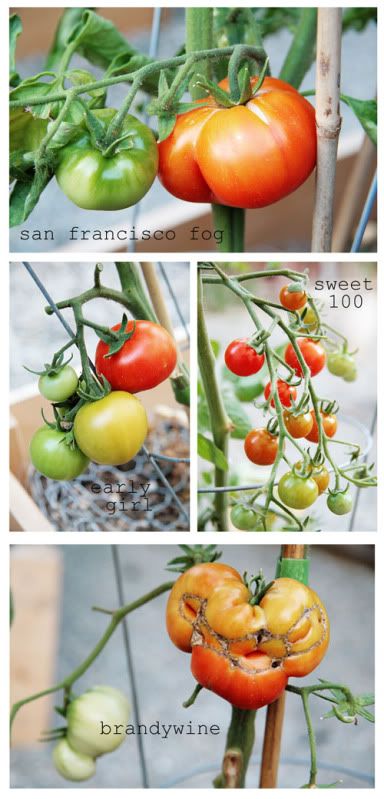 The other day we found a lady bug (or lady bird as I grew up calling them in South Africa) so I had some fun following her around on her travels ...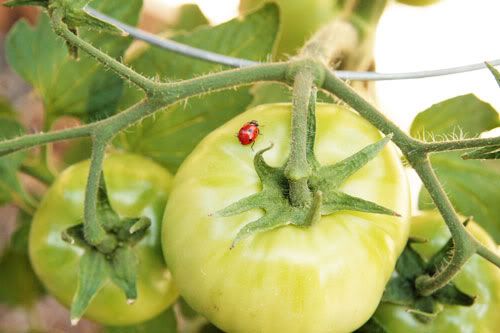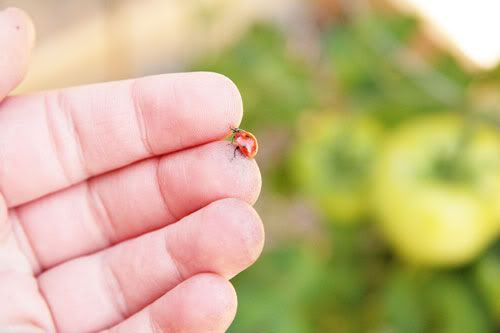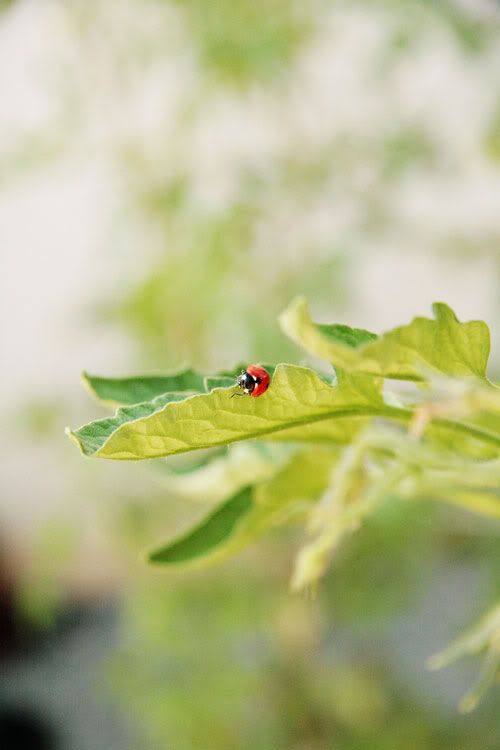 Hope you didn't fall asleep - that was a LOT of photos!