I have been so busy lately there has been no time for blogging but I do have a bunch of stuff I want to write about so hopefully I will get to it all soon.
In the meantime here's a wreath I made today. I am SUPER excited about decorating for Christmas and since Josh refuses to let me decorate early (I have suggested it 3 times over the past week and have been shot down every time - apparently he's a little more patient than me!) I decided to do a few Christmas crafts to tide me over.
I saw this ruffly wreath on
jonesdesigncompany
and loved it so I followed her tutorial to make my own.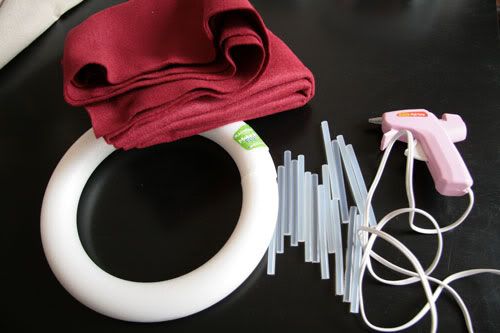 This is everything you need! I already had the glue gun and glue sticks so all I had to buy was a 10" wreath form and half a yard of felt (yay for $5 crafts!).
It took me a little while to get the bunching and scrunching down so I started off slow but once I got going it was pretty quick. I think start to finish was about an hour but I bet if I made another one it would be quicker since I wont have that trial and error part at the beginning.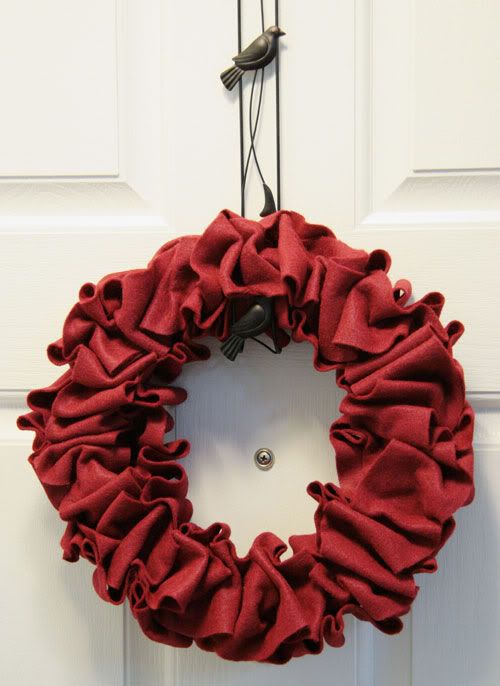 I love it!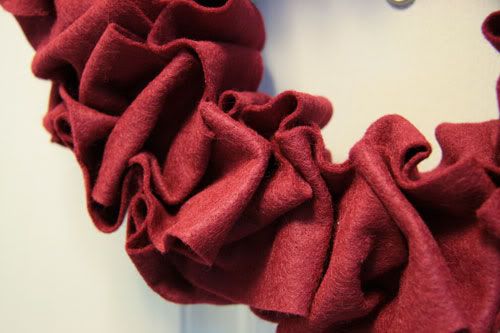 I bought the cheapest felt they had (it wasn't even wool - I think it was made from recycled water bottles) and I think it still looks pretty nice. I want to make more but I already have 2 berry wreaths that I use inside for the holidays so I think 3 red wreaths might be overkill. We'll see though :-)