Happy Thanksgiving everyone!
As the day draws to a close I am thinking about tomorrow when I will start decking the halls! I probably shouldn't admit this but since I've already told Josh and he laughed hysterically at me and told me I was out of my mind I've already suffered the worst: 6 months ago I started a list of what decorations I wanted to put where in the house and I would review it on a monthly basis and update it with any changes. Actually now that I'm typing this it does sound a little bizarre. I think I just couldn't take the summer heat so I started daydreaming about winter which lead to day dreaming about Christmas decorating. Although I guess I didn't need to go so far as to start a list ... perhaps Josh has a point.
Since all the pumpkins will be leaving the house tomorrow I thought I'd share some pics of our dining table. We've had the mercury glass candle holders on our table since early October but this morning I gathered all the pumpkins from around the house and dumped them all on the table. Too bad I didn't do this sooner - I love how it looks!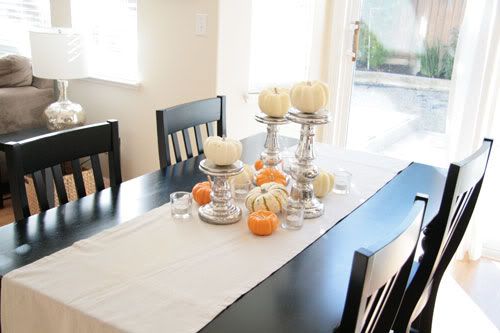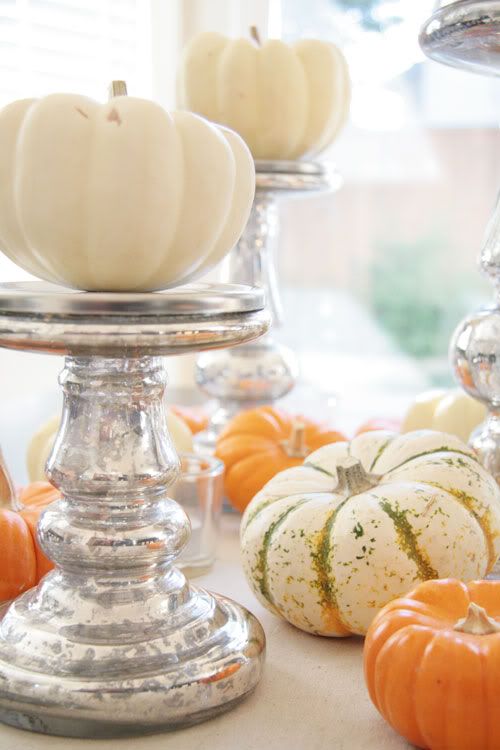 The green striped pumpkin is my favorite.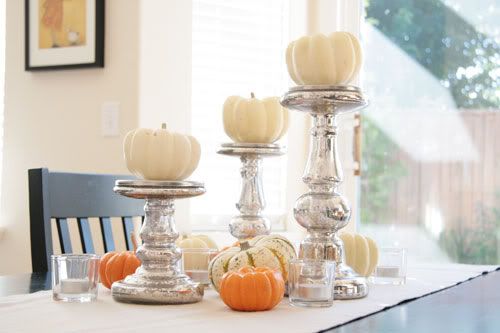 Just as we were about to eat we looked over and saw this gross scene ...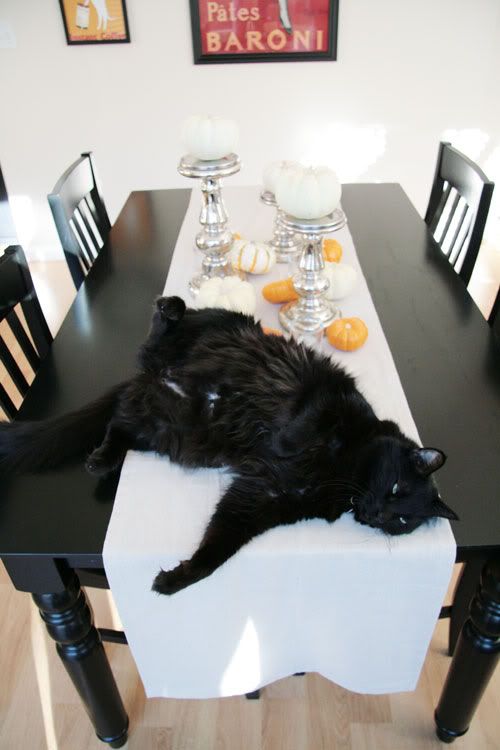 Not what I wanted on the table right before dinner!
Welllll I think I will go and review my list one last time before tomorrow :-)