As you know we are
completely
a little obsessed with our pets. We already have pictures of them all over the house and we just added a few more to our collection.
My friend and co-worker,
Kaethe
, is an artist in her free time and started doing pet portraits a few years ago.
Just before we moved into our house she painted Monkey and Hobbes and then I temporarily lost them due to disorganized packing. I recently found them and then asked her to paint Zeke too.
They are pretty small (5 x 5) but they capture our darlings perfectly!
Monkey
Hobbes
Zeke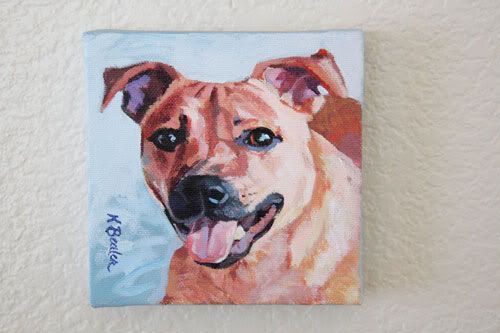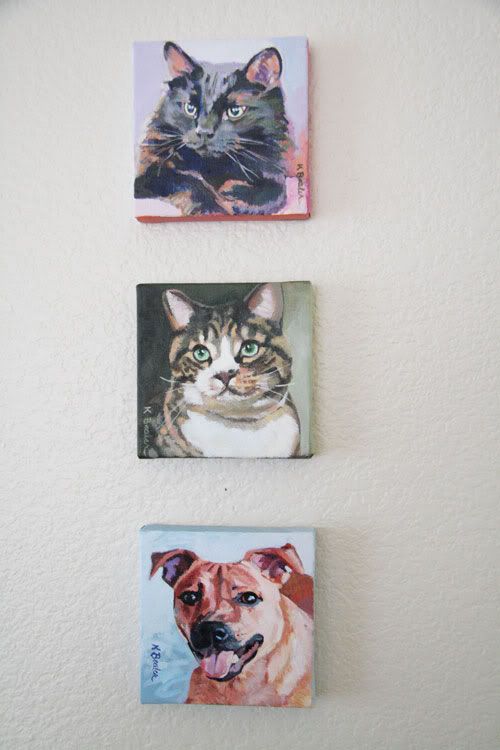 We have this skinny wall as you walk into the family room and it fits the pet portraits perfectly!
Aren't they cute?!