Last year I saw this ornament advent calendar in one of the Pottery Barn catalogs and I really liked the idea so I thought I would try it out this year.
I shopped the after Christmas sales last year and picked up a bunch of ornaments for 90% off. This ugly cork board came from a thrift store for $3 - I covered it with some burlap fabric and now it looks new.
We had some plain white card stock lying around so I printed the numbers and cut out the tags.
Pin everything onto the cork board and you're done!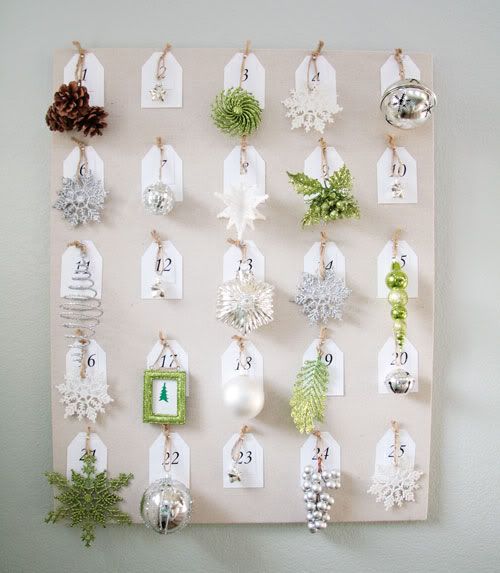 I used jute twine to hang all the ornaments. I should probably have used a thinner twine - or maybe a bolder font - so that the numbers aren't blocked but I am too lazy to redo it.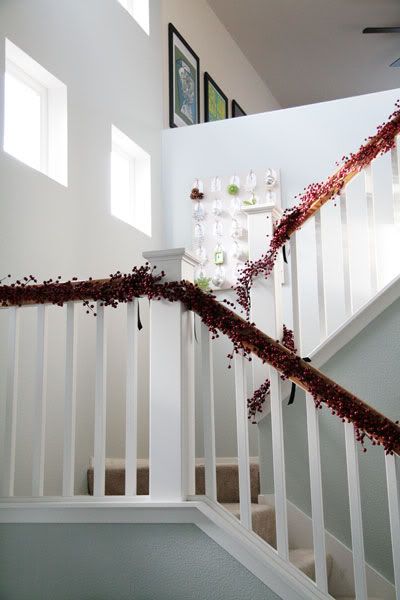 We hung it on the half wall as you go up the stairs - I always feel like that wall needs something so this was a good spot for it.
I think technically the ornaments should be taken off the board and hung on the tree as the days pass but I thought the ornaments looked so pretty up there that I just left it. So I guess technically its not an advent calendar after all!