Last Saturday it was so hot in our house (even with the AC on!) we decided to take a little drive and enjoy the car's more effective air conditioning.
Brentwood was originally a farming town and although a lot of the land has been built up over the past 10 years its only a short drive to get to the back roads and fields.
We were driving around checking out the corn, tomato, and alfalfa fields when we came across this wild sunflower patch. It was so pretty I asked Josh to pull over so I could take a few pics.
I loved how the sun's rays softly filtered through the flowers and leaves.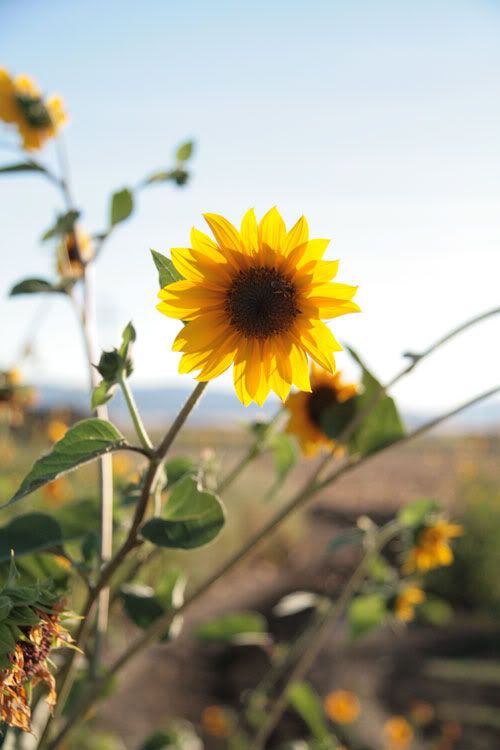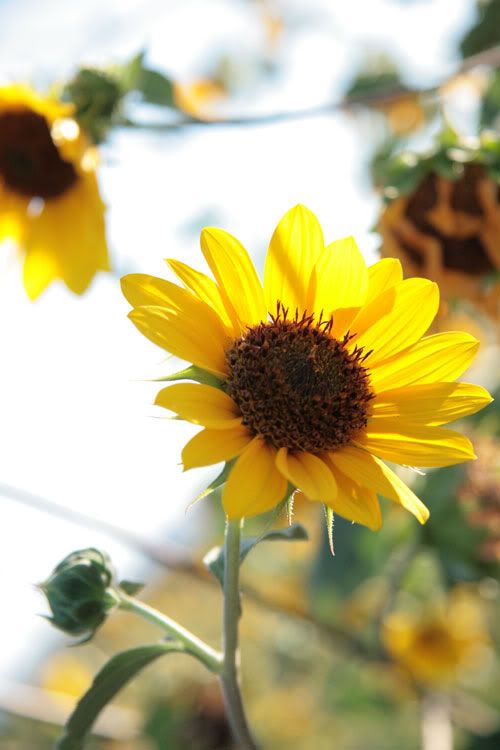 The clear blue sky and the cheery yellow flowers looked so summery together.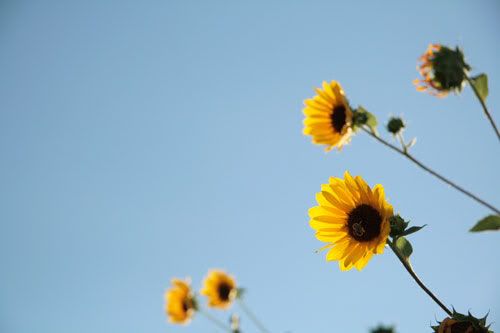 The sun was high in the sky and created such a cool sun flare.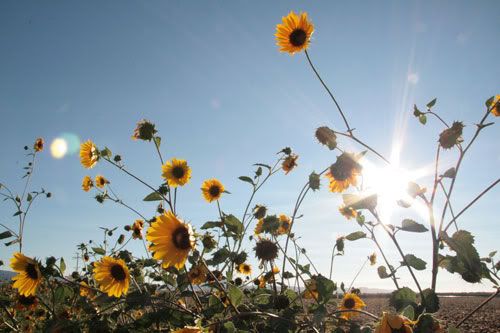 We had the piggies on the drive with us and when I turned around to get back in the car I was greeted by this sight ...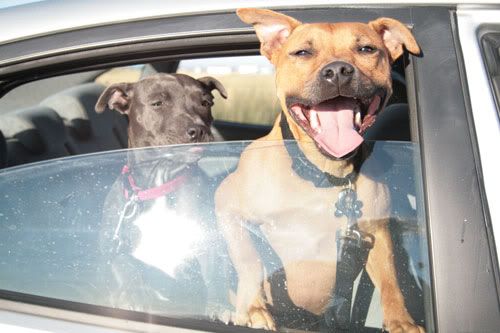 Love that smile!