As you know I am a big fan of black paint. So far our headboard, the powder room vanity, the living room mirror, and (some of) the kitchen cabinets have been painted black. Well lately I've been on the opposite end of the spectrum and have been having fun with white paint.
It all started with this coffee table I found on Craigslist:
When I saw it I thought it would be perfect for the living room. I've always felt like that room could do with a bigger coffee table but every big one I saw was too pricey. Enter this huge, solid wood beauty with an even more beautiful price tag: $35!
The color wasn't great but that's what paint is for!
At first I thought I'd paint it black (surprise, surprise) but because its so big I was worried it would suck all the light out of the room. So I decided to go with white.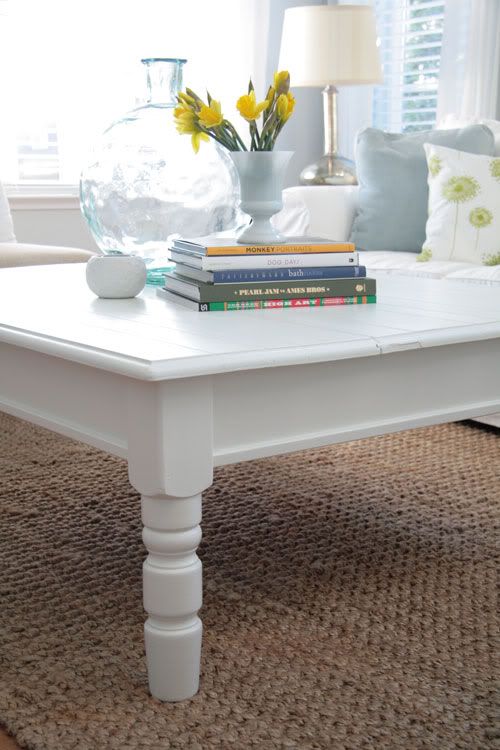 (The Trader Joe's daffodils are back - a bunch of 10 blooms for an unbelievable $1.29!)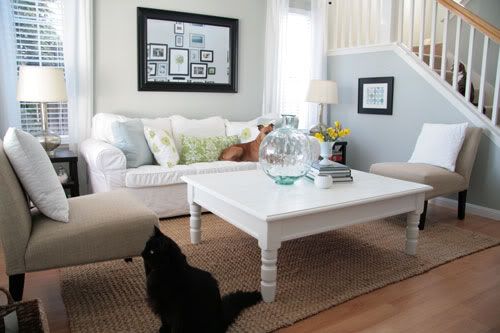 (Once again all the animals felt the need to get in the picture. The only reason you don't see Zoey is because we didn't have her yet!)
I'm still getting used to having so much white in the room but I definitely like it!
I think I spent about $20 on supplies so I am pretty happy to have a huge 'new' coffee table for under $60!
*****************************************
I was so happy with how the coffee table turned out I started thinking about other things I could paint white. The craft room is on my to-do list for later in the year and I've given myself a pretty small budget for it so I've been collecting used furniture to use in there. This thrift store chair has been sitting in the garage, patiently awaiting a makeover.
She started out like this: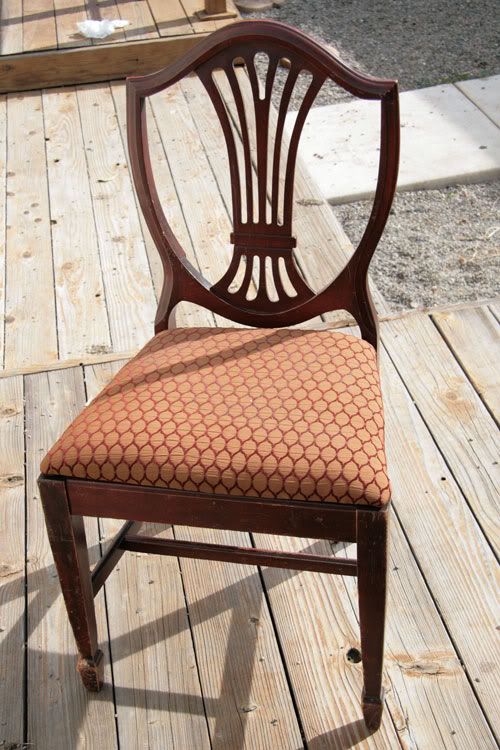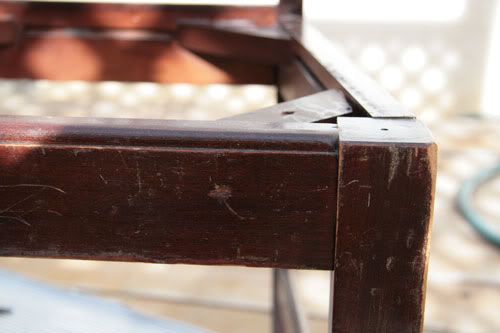 Pretty ugly huh?
And after some spray paint, new foam and fabric, she now looks like this: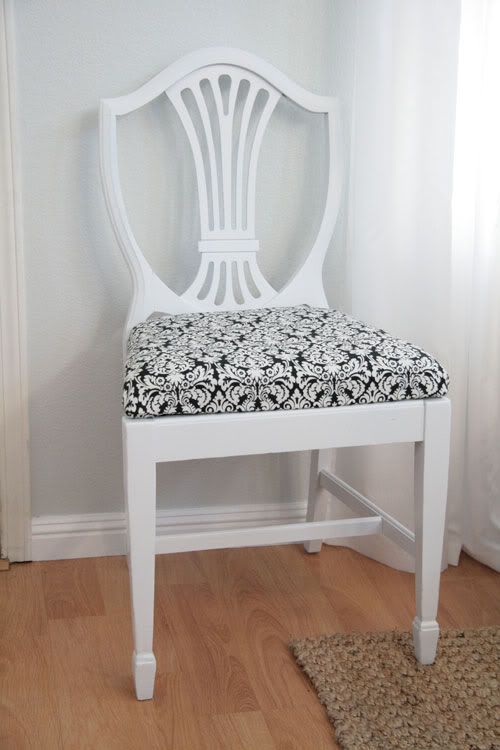 I seriously LOVE it!!!
I cant believe I almost left that ugly chair at the thrift store - isn't it amazing what paint and fabric can do?
I think my darling black paint has some competition :-)