A Goodwill store opened in our town this week and its just down the road from our house so I had to check it out.
I found this cute milk glass vase which is currently sitting by my kitchen sink filled with cheery green flowers.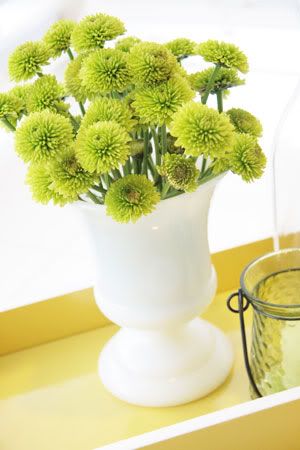 I also spied this tarnished platter on the bottom shelf and picked it up to give it a closer look. Its quite heavy for its size and when I flipped it over I discovered it originally came from Pottery Barn so I knew the $6 price tag was a deal.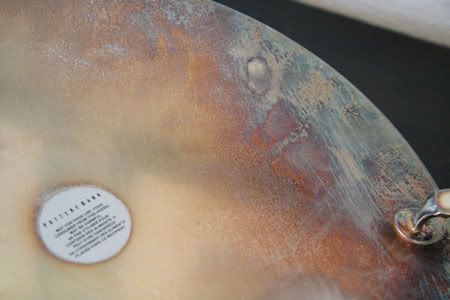 After cleaning it with Brasso it now looks like this - pretty huh?! (The rag was pretty nasty though.)
Its perfect for my makeup and other goodies.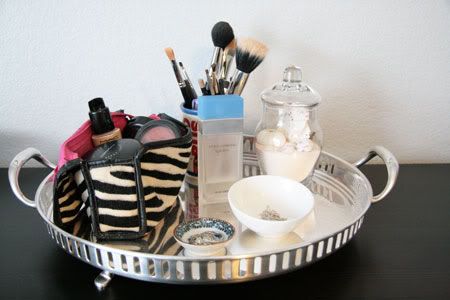 Before I put my goodies on it I had some fun with the pretty ring Josh got me for our first anniversary. I don't get to wear it often but I love it!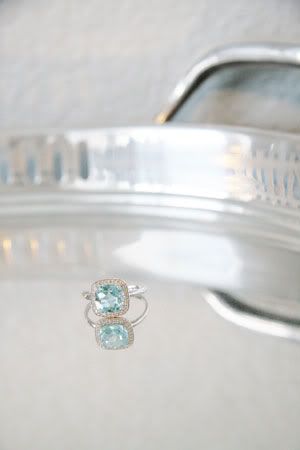 As a brussels sprouts lover I was over-joyed to walk into the grocery store the other day and see this: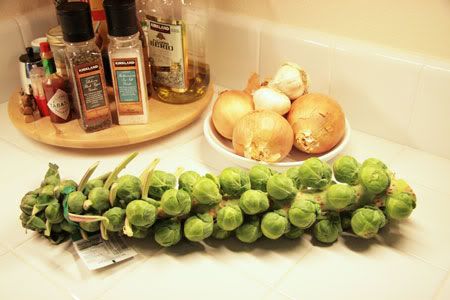 I didn't even know they sold them on the stalk like this! Luckily Josh refuses to eat them so I get them all to myself. Yum!
The kitchen cabinet painting project (saga) continues. Because it has been too cold to paint in my makeshift garage workshop we've been without upper cabinet doors for well over a month.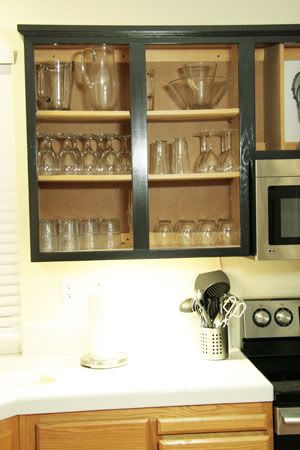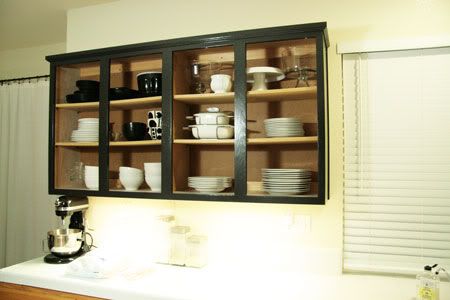 Its been pretty convenient not having to open doors to get things so its going to take some getting used to when they're back on. Oh and I don't think I ever said what color we're painting them - well I guess from the pictures above you can see we went with black. Its a bold choice but we're really excited about it!
And finally here's a tip: if your dog just came in from a potty break, don't let him jump up on your lap!