Remember the little cat I
posted about last summer
? She is spending the winter on our deck. We noticed she was sleeping under the waterproof covers we have on our outdoor furniture so we gave her an old dog bed so she'd be more comfortable (the furniture cushions are inside for the winter). Then we started feeding her because we felt sorry for her. Then I brought a big box home from work and we made her a comfy and warm bed. We might as well accept she's our outdoor pet at this point!
We finally got Zeke to stop chasing her (Zoey never did) and now the 3 of them are friends. She waits at the back door for the dogs to be let out and follows them around in the backyard - its really sweet.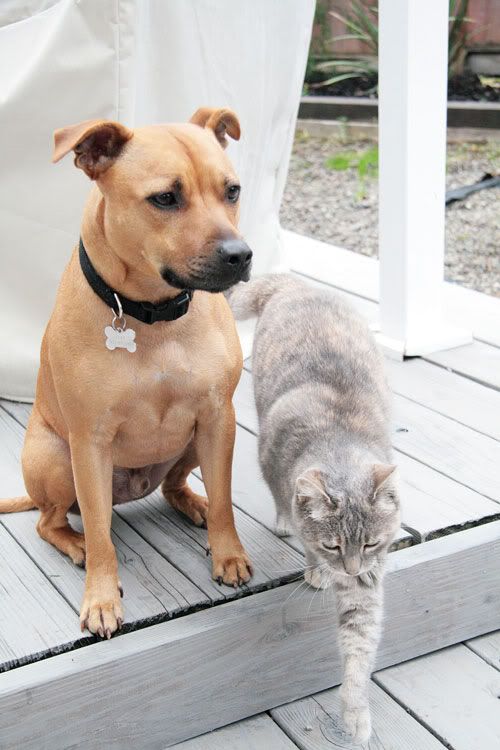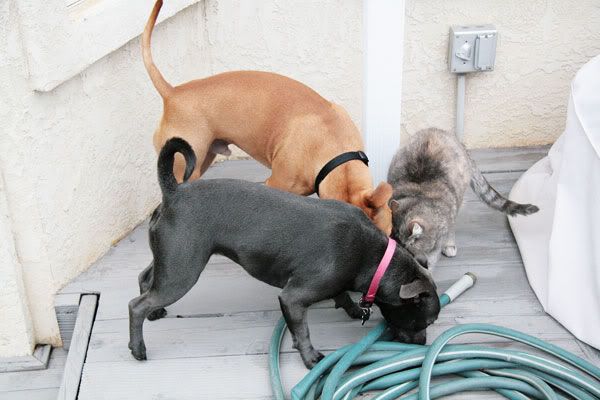 We have thought about bringing her inside but the thought of having a third cat adding to the litter box is really unappealing. Luckily the winters aren't harsh here and she seems to be doing okay in her little 'apartment' on the deck.