My brother Paul was just here visiting for 10 days so I will be doing a few posts to share the photos I took while he was here. Its always fun when people come visit because I get to be a tourist in my own town!
Our first outing was to Alcatraz. This was actually my 4th time going, but I hadn't been in 5 years so I didn't mind going again. Its a pretty fun trip: you take a ferry out to the island, walk up a steep hill to the to the cell house (not so fun), follow an audio tour around the prison, and then get the ferry back to San Francisco.
View of San Francisco as we headed out on the ferry.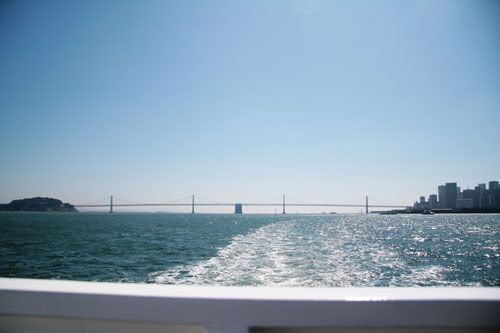 The Golden Gate bridge gets all the fame but this bridge (the Bay Bridge) is my favorite. Its super long - this is only half of it! - and its a double decker so you use the top deck to drive into the city and the bottom deck to leave. At night it looks so pretty all lit up.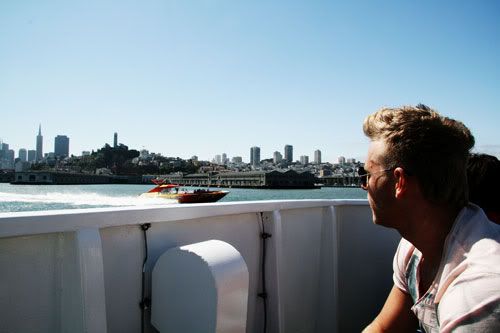 That red and yellow boat was doing speed boat tours around the bay. I guess if you're into speed it would be fun but it looked like a recipe for sea sickness to me.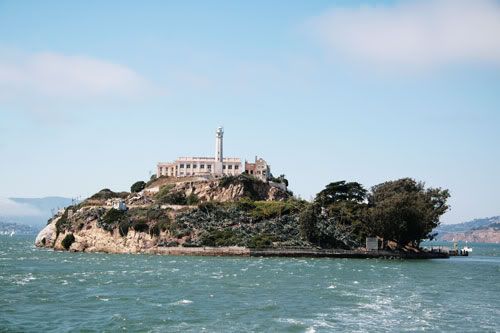 Approaching Alcatraz. It looks like a boat!
Buildings at the dock.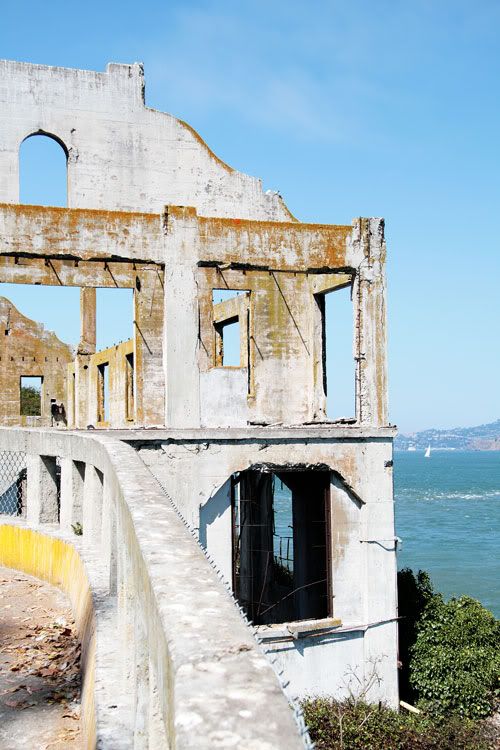 I loved this old building that we passed on our walk up to the cellhouse.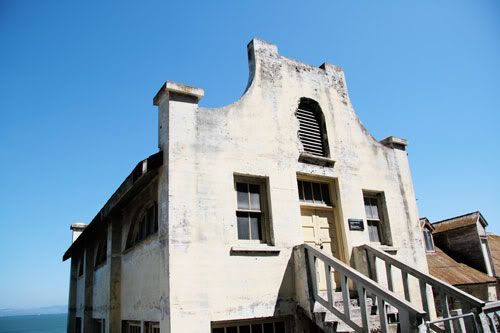 Another old building we passed.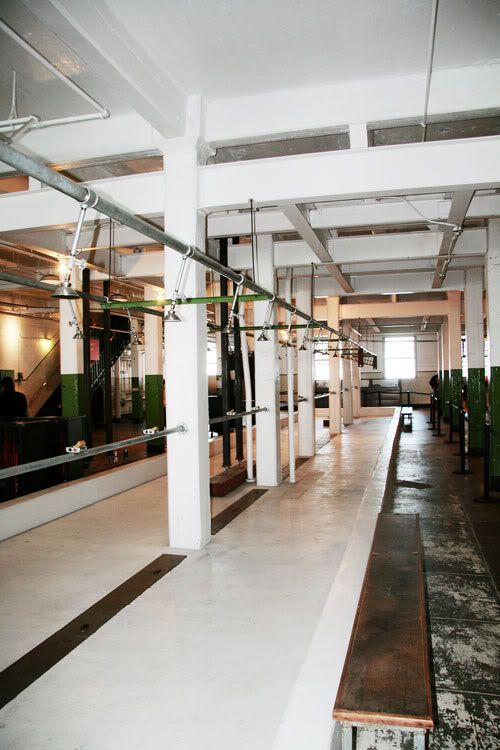 You enter the cellhouse through the shower room. The thought of showering in front of so many people is so unappealing!
The cells are so small - imagine spending most of your day in that tiny space!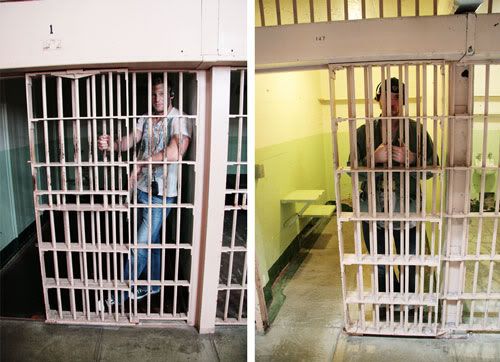 Prisoners!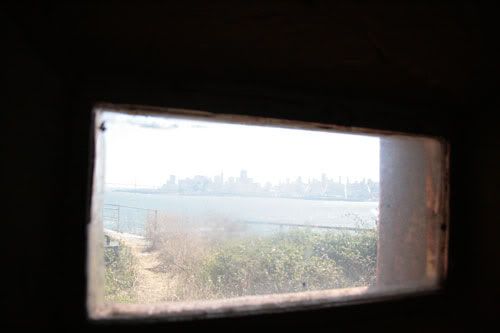 The view of San Francisco out of a small cloudy window.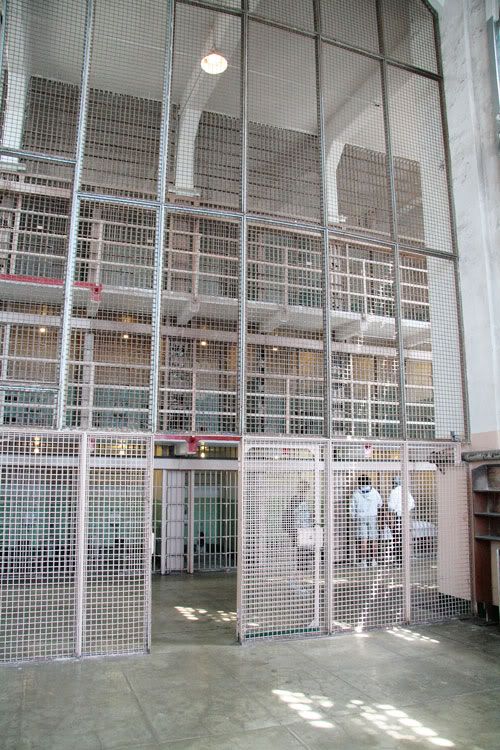 Inside the library.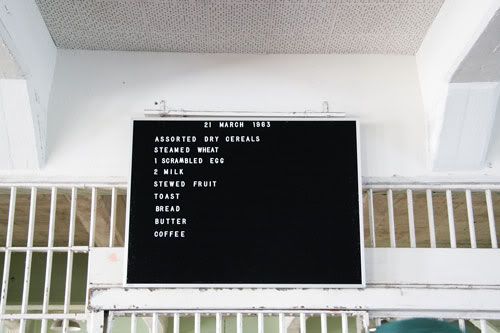 The last menu.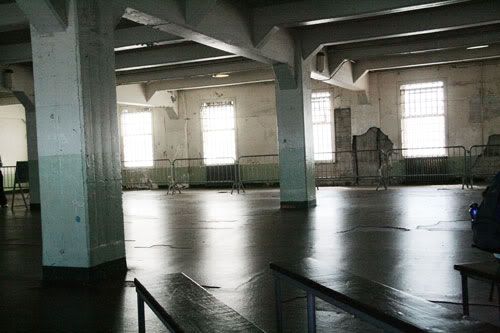 The eerie dining hall!
Another view of San Francisco - its just close enough to be tempting!
View of the cellhouse from the recreation yard. I know it doesn't look like it but you wouldn't believe how windy and cold it was out there. We joked that people were probably intentionally bad so that they didn't earn time out there because it was miserable!
On our way back to San Francisco!