When we bought our house it wasn't exactly dripping in curb appeal. Here's a reminder: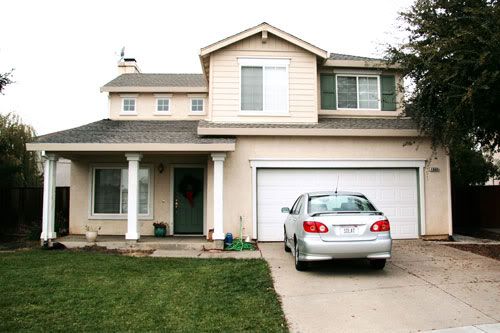 (Looking back at these pics its hard to believe we wanted this house so badly!)
Last year we put some plants in the flower bed, painted the front door and replaced the hardware, and switched out the light. While I was happy with the transformation I thought the front porch needed a little pizazz. I am definitely a fan of clutter-free spaces but it was looking a little plain, even for me.
I came across this marked down urn at Home Goods.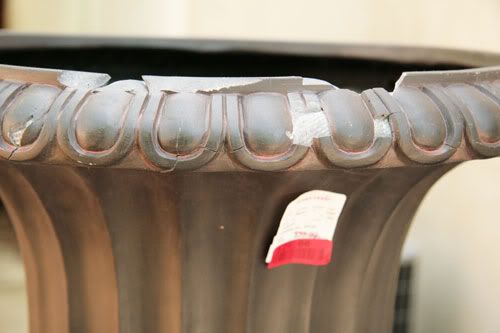 It was deeply discounted because of some damage to the top. I figured I would just turn that part to the back and no one would notice.
The color was fine but since the light fixture is black I decided to spray paint the urn black to match. I probably could have just left it that dark brown color and no one would have noticed that it didn't match, but it would have bugged me every time I saw at it.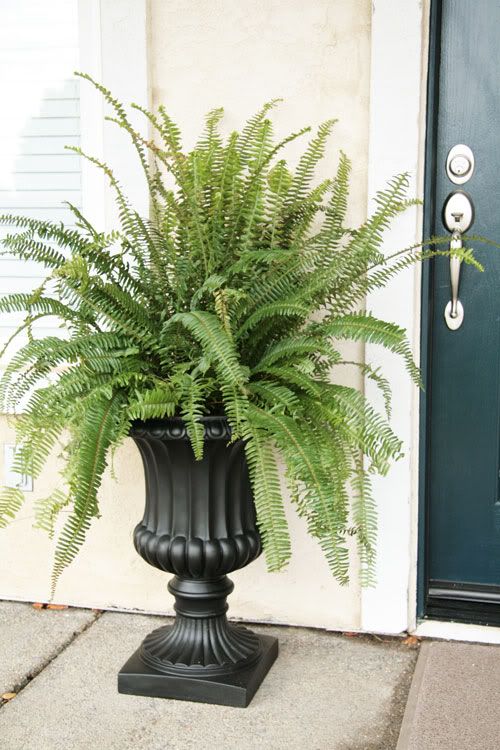 I added a bushy fern and now our front porch is much more interesting.
I love it!
Our next project involved tackling an eyesore that we had ignored since we moved into the house. You can just see it on the right of the driveway in that first pic at the top of the post. Here's a close-up: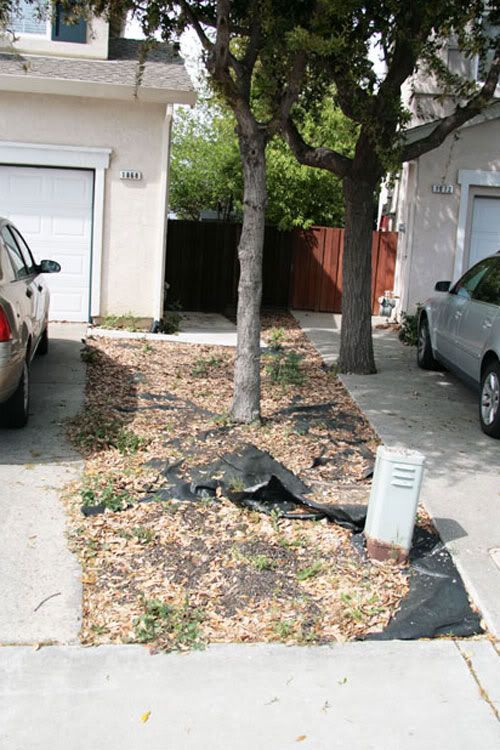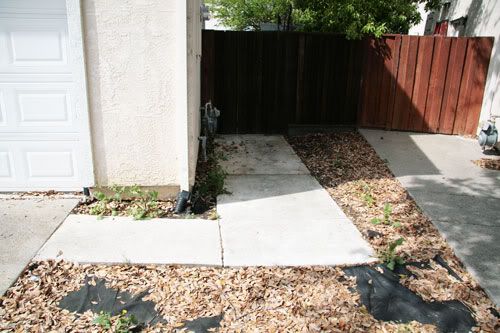 The previous owners put down landscape fabric, covered it with mulch and called it a day. The two California oak trees over there drop leaves year round so the area quickly filled up with leaves and has probably looked like that for years. Anytime we'd get a little rain weeds would start growing like crazy. We hated the area but we had no idea what to do about it. We thought about planting something but the ground was rock hard and filled with tree roots. Finally we decided to get some quotes to have concrete poured. When the quote came back we couldn't believe the price --- $2,700!! So that was the end of that idea!
Then one day we got the idea to fill the area with river rocks - I have no idea why we didn't think of it sooner! We placed our order and then quickly got to work cleaning out the area.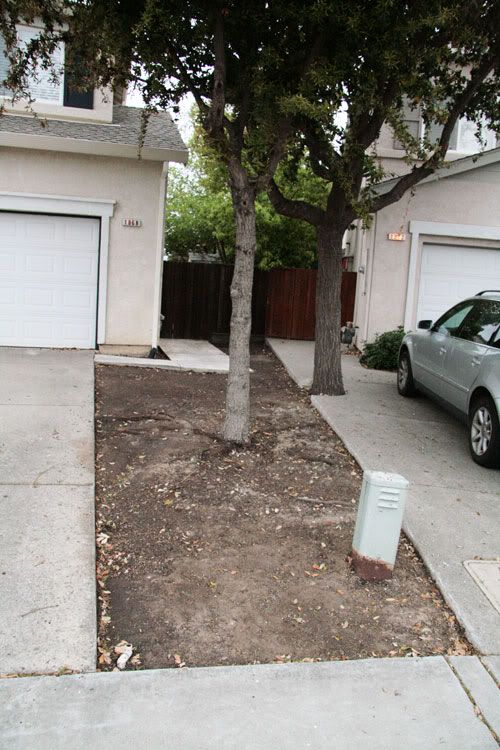 While it didn't look great it looked a lot better. I don't know why we didn't at least do that right away - I'm a little embarrassed that we left it looking like such a mess for so long.
The next morning a HUGE pile of river rocks was dumped on our driveway. I was worried we hadn't ordered enough but when we saw the pile I realized we probably over-ordered - ooops!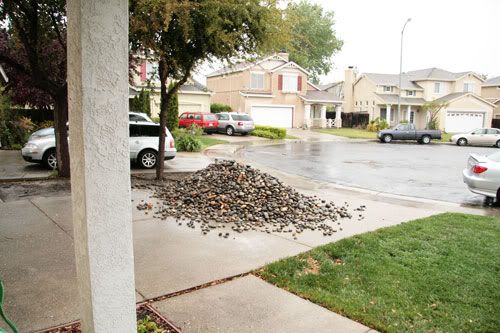 Most of the rocks were normal shaped but I was excited to find this heart-shaped one - I saved it to put somewhere inside the house :-)
After a lot of hard work it now looks like this: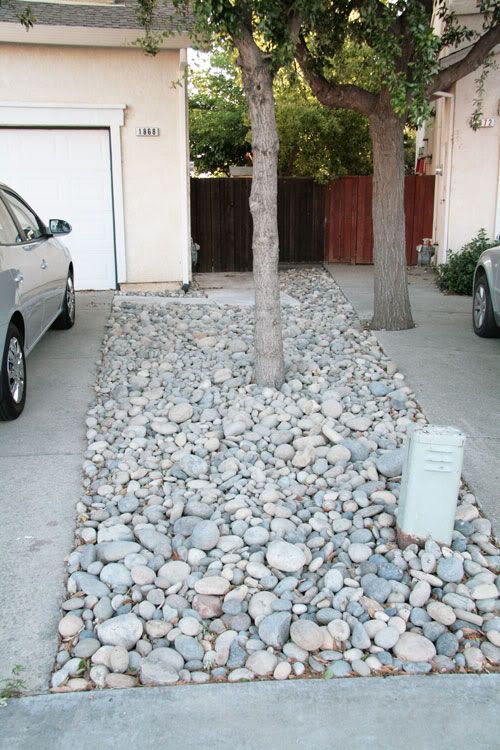 So much better right?!
I just realized I don't have a shot of the whole front of our house but I'm sure you can imagine it looks much better than that first photo from when we first moved in!